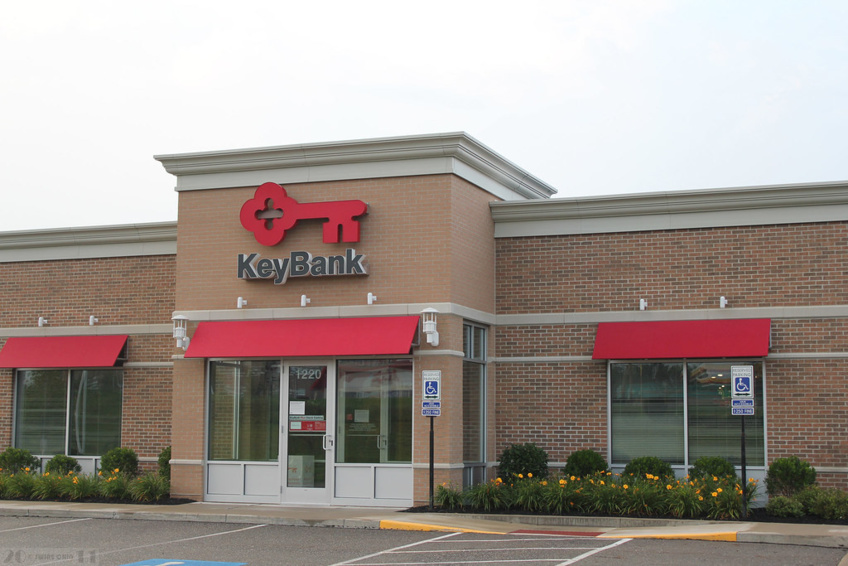 The KeyBank Foundation is investing a total of $1,250,000 in seven Northeast Ohio non-profit organizations to support workforce development, education, and diversity, equity, and inclusion (DEI) initiatives. These grants are part of KeyBank's $40 billion commitment to the communities it serves.

"Cleveland is KeyBank's hometown and we have a long, proud history of supporting organizations here and in all of the communities we serve," said Kelly Lamirand, KeyBank Cleveland Market President.

"With these grants, we are lifting up and amplifying efforts that will make our communities even stronger through workforce training, financial education and economic development."

The following organizations will receive funding:

Cleveland Development Advisors Community Reinvestment Fund, Inc.
Cleveland Development Advisors - Community Reinvestment Fund (CDA-CRF) is a 501c3 nonprofit organization founded by Cleveland Development Advisors, a Greater Cleveland Partnership real estate affiliate. Its mission is to promote inclusive and thriving communities in northeast Ohio by providing innovative financing solutions and technical assistance to catalytic real estate and business development projects.

The funding will go toward the Equitable Development Ecosystem Collaborative (EDEC), which will give developers of colour in the real estate development industry more access, efficiency, and long-term success. The EDEC will use a collaborative approach to bring together industry leaders and stakeholders who will work together to address industry-wide challenges that developers of colour face. The EDEC is expected to develop a strategic plan to advocate for and solve these various challenges.

Urban League of Greater Cleveland
Through education, research, advocacy, and service provision, the Urban League of Greater Cleveland (ULGC) enables African Americans and other minority members to develop and exercise their potential on par with all other Americans.

The funds will be used to support the ULGC's UBIZ Program, which provides capital and technical assistance to serious and high-potential African American small businesses that have difficulty obtaining traditional small business loans. UBIZ was founded in 2019 following a successful three-year capital pilot program. It arose from the persistent difficulty faced by African American and other disadvantaged small businesses in obtaining much-needed capital to adequately grow their businesses.

Boys & Girls Clubs of Northeast Ohio
The Boys & Girls Clubs of Northeast Ohio (BGCNEO) mission is to inspire and enable the young people who need us the most to reach their full potential as productive, responsible, and caring citizens. It provides a safe, fun environment for children ages 6 to 18. The Clubs place an emphasis on academic achievement, healthy living, and character development. Youth development professionals at the Clubs offer arts, athletics, and homework assistance.

The funds will be used to support the Career Readiness Certificate Program, which assists teens in completing high school and entering post-secondary education or employment as part of a plan that leads to a fulfilling, family-sustaining career with opportunities for advancement. Youth will leverage the time they already spend at their neighborhood club to promote equity and reduce barriers, and BGCNEO will provide transportation for off-site exposure and work experiences.

Ursuline College
The mission of Ursuline College is to provide a holistic education that prepares students for service, leadership, and professional excellence. The College offers undergraduate and graduate programs that promote lifelong learning and personal wisdom in a setting distinguished by Catholic and Ursuline heritage, women-centered learning, values-based curricula, and an inclusive, global perspective.

The funds will go toward the College's Master of Medical Science Physician Assistant Program, which will help to build a diverse pipeline of highly skilled, compassionate health care professionals to meet the needs of medically underserved areas/populations and to alleviate workforce shortages in local health systems. This initiative will provide opportunities for students from diverse backgrounds to pursue careers as Physician Assistants, as well as provide Physician Assistant students from all backgrounds with the skills and knowledge to be culturally competent clinicians, improving patient experiences and reducing health and health care disparities.

Friends of Ginn Academy
The Friends of Ginn Academy support the academic environment at The Ginn Academy by providing educational instruction in core and elective subject areas.

This grant will benefit The Ginn Academy's Youth Support Staff. The staff serves as the link between home and school, as well as between student and teacher. The Youth Support Staff is on-call 24 hours a day, seven days a week, and is in charge of charting and monitoring their cohort of approximately 25 students' attendance, academics, and social-emotional behavior. They are critical to the success of urban males graduating from high school and matriculating to college, as well as the military workforce.

City Year
The mission of City Year is to strengthen democracy through citizen service, civic leadership, and social entrepreneurship. It carries out this mission by focusing on improving educational outcomes in order to help all students graduate from high school prepared for college and career success. To achieve this goal, City Year brings together highly motivated young adult AmeriCorps members to serve as student success coaches in schools that face persistent inequity in our educational system. Members of City Year AmeriCorps come from a wide range of ethnic, educational, and socioeconomic backgrounds to participate in a year of full-time service, leadership development, and civic engagement.

The funds will be used to help Cleveland schools implement City Year's evidence-based Whole School, Whole Child (WSWC) model. City Year Cleveland is serving in three Cleveland Metropolitan School District (CMSD) schools during the 2022-2023 school year: Mound STEM Elementary, A.B. Hart Elementary, Harvey Rice Wraparound, and one Breakthrough Schools campus: and Breakthrough's E Prep & Village Prep Cliffs Campus (grades K-8).

Diverse teams of AmeriCorps members ages 18 to 25 commit to a year of full-time national service as tutors, mentors, and "near peer" role models in our partner schools through the WSWC model. While there, they make a long-lasting difference in the lives of students by providing individual and whole-school supports in the areas of learning and development that have been shown to have the greatest impact on graduation rates and long-term success outcomes.

City Club of Cleveland
The City Club of Cleveland was founded in 1912 and is one of the country's oldest free speech forums. Over the last 110 years, the City Club has hosted over 7,000 speakers from all walks of life, including a string of sitting U.S. Presidents ranging from Ronald Reagan to Barack Obama.

The funds will be used to support the City Club's commitment to diversity, equity, inclusion, and accessibility. This grant will assist in the construction of the City Club's new home in Playhouse Square, which will increase capacity to more than 300 guests. The facility will also include digital production upgrades, allowing the City Club to provide more access to its events and forums, giving those who are unable to attend in person a literal seat at the table.

Through its National Community Benefits Plan, KeyBank has invested more than $1.6 billion in Northeast Ohio since 2017, supporting affordable housing and community development projects, small business and home lending, and transformative philanthropy.