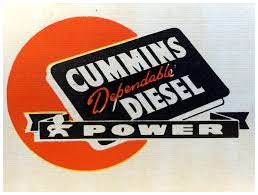 Cummins Inc., a global power and technology leader, has demonstrated its new concept hybrid power system to assist recreational vehicles (RVs) in reducing emissions and noise.

The system combines lithium battery technology with Onan RV generators to produce a cleaner, quieter power package that also provides smart load management via a simple user interface.

When campers do not have access to grid electricity, the system allows them to go further and stay longer without fear of running out of power.

The power system was recently on display at the Florida RV SuperShow, which took place from January 18 to 22 at the Florida State Fairgrounds in Tampa.

"In order to make people's lives better by powering a more prosperous world, the exploration of new technology is not only the right move for our business, but vital for a road to a more sustainable future," said Theodosia Rush, General Manager of Cummins Mobile Power.

The prototype system includes an Onan QG 2800i generator, a 6.7kW-h automotive grade lithium-ion battery pack, and a one-of-a-kind power distribution hub. The power distribution hub houses the inverter, converter, and charger in a small package.

The combination of the 2.8kW generator and the lithium-ion battery provides RV users with the same amount of available power as a larger 5kW generator while emitting fewer emissions and producing less noise or vibration. The smart system is also solar-ready, with a solar input capacity of up to 500W.

Cummins is committed to providing RV owners with more freedom on their adventures. The concept system brings together the best features of lithium-ion and fixed-mount generator technology. The batteries operate quietly, and the onboard generator ensures that the batteries never run out of charge.

The system contributes to the company's goal of achieving net-zero emissions. The transition to a low-carbon future is underway, but it will take time to complete. Cummins is committed to providing a portfolio of power solutions to meet the evolving needs of the RV industry during this technological transition.

The California Air Resource Board (CARB) Small off-road engine (SORE) compliant, hybrid concept for 2024 is a significant step in that direction.

To further cement Cummins' commitment to the RV industry, the Power Systems segment has assembled a special group of cross-functional experts solely dedicated to providing optimized auxiliary power solutions for recreational and commercial vehicles.