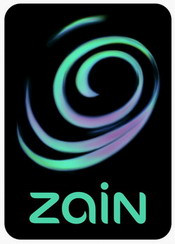 Dailycsr.com – 29 July 2016 – Zain's sustainability report for the year of 2015 has been named "Building the Future". The said report gives information about Zain's commitments towards attending to the "difficult challenges" faced within the operating markets.
Moreover, the company is continuing to explore "ambitious, innovative approaches" to look into the development of socio-economic area, whereby Zain is coming up with "sustainability agenda" that takes into account the best practices from all over the world.
The report of Zain shows that the company has dedicated itself to support the "achievement of the Post-2015 Sustainable Development Goals", whereby continuous and determined actions are taken to ensure responsible and ethical operation. As a part of this commitment, Zain has invested in the development of "inclusive and accessible products" besides providing services of similar nature.
Zain has prepared its sustainability report in accordance to the "Global Reporting Initiative (GRI) G4 framework", while auditors authenticating the contents of the report have given part assurance. The sustainability report of Zain also takes into account company's alliance with the "United Nations Guiding Principles (UNGP) on Business and Human Rights Reporting Framework".
With the help of the above mentioned guidelines, Zain's work in the line of "human rights issues" gets highlighted. Zain adds:
"We remain committed in maintaining our leadership position in pursuing sustainability internally and externally, ensuring that Zain remains a force for positive growth and prosperity throughout our markets".
References:
http://www.ethicalperformance.com/