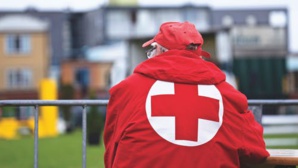 Dailycsr.com – 29 April 2020 – VolunteerMatch is the largest network in the world immersed in volunteer engagement, whereby it made an announcement on April 23, 2020 stating that it will be supporting the "Governor Gavin Newsom's #CaliforniansForAll service initiative".
In its two decades old operation, the organisation recruits free volunteer services to more than "128,000 nonprofits" across the country along with "over 13,000 in California". The non-profit's footprint left on the wed attracts "1.3 million individuals interested in volunteering" on a monthly basis. Likewise, the unique opportunity provided by the organisation allows one to "rise to the challenge and complement the state's efforts" by supporting the same so as to match the "desperate need for volunteers in its home state".
In the words of the chief executive officer of VolunteerMatch, Greg Baldwin:
"Governor Newsom has taken a bold step forward during these difficult times by issuing this call to action and, as a California nonprofit ourselves, we are proud to lend our whole-hearted support to amplify his message. California's nonprofit organizations, and the vulnerable populations we support, face immense challenges which have only been exacerbated by the COVID-19 crisis. By lending our voice, we seek to complement the great work the California Volunteers team is already doing to educate and inform our neighbors about safer forms of in-person and virtual service opportunities".
Furthermore Baldwin also added:
"Our responsibility is to make it easier for California's nonprofits to get the type of help they need, when they need it. VolunteerMatch has identified this public health crisis as a key priority, and we've completely oriented our organization towards addressing the challenges introduced to the nonprofit sector by this pandemic. Supporting the Governor's initiative is the obvious next step for our team, if we are to deliver for the resilience and recovery of our sector."
#CaliforniansForAll is a microsite wherein the VolunteerMatch highlighted "key cause areas" prioritised by the State of California which also scales the "digital infrastructure" for recruiting necessary volunteers as COVID-19 crisis responders. Ever since the crisis surfaced, the non-profit has remained active at the community level "re-engineering and enhancing its platform" to support non-profits amid the pandemic crisis.
For further information about joining the cause as volunteers in "California's key priority areas" as a volunteer for COVID-19 crisis, kindly click on link given below:
https://californiansforall.volunteermatch.org/
References:
3blmedia.com