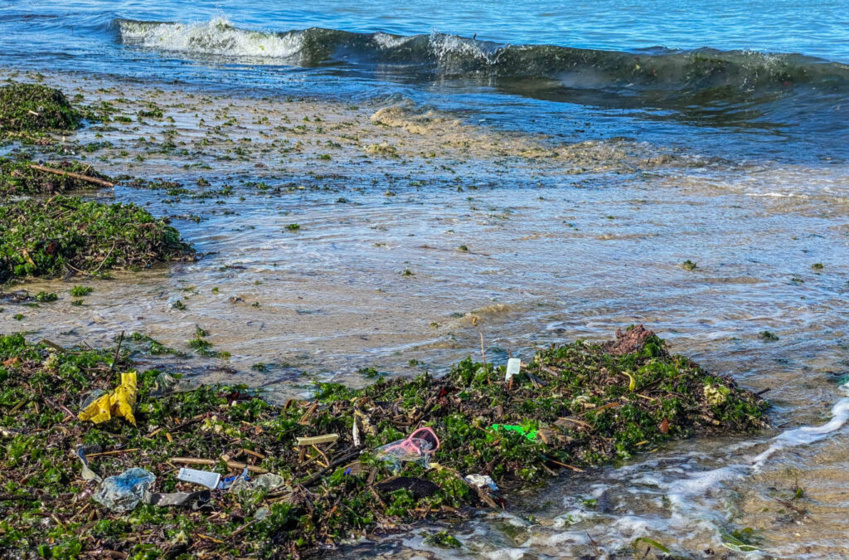 Ted Gamble, Product Manager at US Bank, is well-versed in the phrase "going the extra mile." He began a journey with First Mile in a 2021 project call that took him from exchanging smiles on video calls to logging miles on the running trail — with far-reaching consequences.

Thread International and WORK's First Mile initiative formalizes waste collection networks in low-income communities. It bridges the gap between global brands purchasing from responsible supply chains and diverting plastic waste from oceans and landfills.

This reclaimed ocean-bound plastic (ROBP) is used in the designs of the environmentally friendly Diving Turtle and Serene Beach U.S. Bank debit cards. More than one ton of plastic is estimated to be diverted from entering the world's oceans, waterways, and shorelines for every million cards produced.

The non-profit entity in the First Mile private-non-profit partnership is WORK. Gamble was drawn to the organisation's mission of "helping families in Haiti escape poverty through good, dignified work."

"Not only does this partnership keep plastic out of the ocean," he said, "but it does it in a way that gives the front-line workers ways to support their families and communities though education, health care, safety workshops and livable wages. That was something I wanted to support."

Gamble discovered he could help WORK's mission by participating in Run Across May, a fundraiser in which individuals and teams run 200 miles or more to raise funds and awareness for the organization. He entered the race the following year, covering 222 miles in his hometown of Dundas, Minnesota. He ran the event again in 2022, covering 442 miles in total, cementing his connection to First Mile and its mission alongside U.S. Bank.

U.S. Bank and its customers commit to cleaner oceans, stronger communities
Through climate goals, client engagement and support, and vendor and community agreements, U.S. Bank is committed to enabling a sustainable future. The partnership with First Mile contributes to the bank's environmental, social, and governance (ESG) efforts by having a positive impact on communities and the environment.

Customers who choose an eco-friendly debit card from US Bank help First Mile create supply chains that, according to the organization, have already saved millions of pounds of plastic from landfills and oceans. The project also has the added benefit of providing well-paying jobs for thousands of plastic collectors in Haiti and elsewhere, thereby providing financial stability to local communities worldwide.

Customers support this initiative, with 27% of all U.S. Bank debit cardmembers opting for the eco-friendly Diving Turtle or Serene Beach design, placing these two debit cards at the top of the U.S. Bank most popular design list.