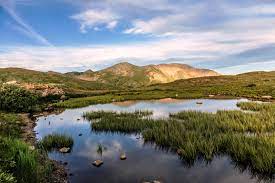 The U.S. Water Prize, which was announced at the U.S. Water Summit on September 13, 2022, recognizes organizations that are leading the way with sustainable, integrated, and inclusive solutions to U.S. water challenges. The JLOW coalition was recognized in the category of Outstanding Cross-Sector Partnership for facilitating cooperation and integrated water resource management in the Jordan Lake watershed.

We congratulate all finalists and our team on this honor for their creative approach in Leading with Science® to assisting our clients in resolving complex water issues.

The Jordan Lake Watershed, which includes 10 counties and 27 municipalities in central North Carolina, is home to more than 1.4 million people. Jordan Lake is an important regional source of safe drinking water. Water quality and supply issues are becoming more severe as a result of increased population growth and development.

The region's growing water resource management challenges prompted state policymakers, regulatory agencies, local governments, and a variety of other stakeholders to rethink water resource management.

One Water principles
Tetra Tech assisted in the formation of the JLOW coalition, advising the growing organization on One Water principles and management approaches. Our team of engineers and scientists assisted in raising awareness and reaching consensus on how One Water strategies could be applied to the watershed. The JLOW coalition now includes over 350 engaged stakeholders working to identify cross-sector innovative management projects and strategies.

"We seek to change the culture of water management to treat all water as a resource—integrating water, wastewater, and stormwater planning and solutions—and to be a model for this approach across North Carolina and the nation."– JLOW Advisory Committee.

More than three million people are expected to rely on Jordan Lake for drinking water by 2065. This highlights the critical importance of JLOW's innovative work to improve the region's public health, ecosystem health, and financial health.