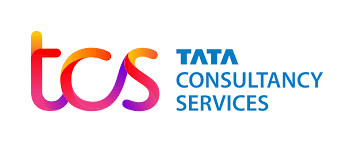 The winner of Tata Consultancy Services' February 2023 goIT Monthly Challenge for North America is FeedSecure, an app concept with the potential to help reduce food waste and expand food availability.
TCS' goIT Monthly Challenge is a global STEM competition that engages students from diverse backgrounds in STEM, computer science, design thinking, and digital innovation activities. Every month, students are invited to submit ideas for digital innovations that could help address one of the United Nations' 2030 Sustainable Development Goals (SDG), further connecting students and in-school learning to the importance of developing solutions to today's most pressing issues.
"Today's students are brimming with ideas that have the potential to transform how we live, work and protect our environment," said John Dichiara, Manager.
"Our goal with goIT is to provide students with the skills, confidence and mindsets to pursue careers of the future. The goIT Monthly Challenge further connects youth to real-world challenges so these talented young people can see themselves as problem solvers now."
The UN's 17 2030 Sustainable Development Goals (SDGs) seek to unite individuals, communities, and nations in order to protect the planet, eliminate poverty and inequality, and transform our world for the better. TCS collaborated with The Food Bank Singapore and Sodexo Food and Facilities Management in February to challenge students to develop a digital innovation that addressed SDG 2: Zero Hunger. In February, all entries focused on reducing hunger, achieving food security, or improving nutrition.
Kathy C., Melinda Z., and Rebecca H., grade 8 students from Toronto District School Board's Zion Heights Middle School in North York, Ontario, Canada, won the challenge with FeedSecure, a concept for an app that helps keep track of food expiration dates and reduce food waste. The innovation would advise users of opportunities to donate food so that it could be safely consumed by those in need, with the goal of saving enough food to provide for people experiencing hunger or food insecurity in a specific community. Among its many features would be the ability to find compost donations for local foodbanks or community gardens, as well as a community forum for sharing donation opportunities.
To learn more about FeedSecure and North America goIT Monthly Challenge winner, click
here
.