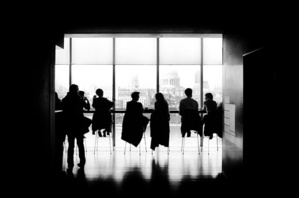 Dailycsr.com – 12 June 2017 – The "traditional conference" expo's concept is being altered at Sustainable Brands, wherein it is turning into a "collaborative environment" featuring "tools, solutions and breakthrough ideas" that come from the audience who attend the sessions.

The "Activation Hub" that took place at "SB'17 Detroit" from the 22nd of May to the 25th May 2017, in Downtown Detroit's "Cobo Center", brought together around two thousand "leading, companies, "insightful" agents of change as well as entrepreneurs, in a collaborate attempt to reshape "the global economy".

The session "SB'17 Detroit" focussed on "Redefining the Good Life". The "Activation Hub" showcased product and companies that has made commitment of working to transform their respective "market sectors" while their stakeholders too are partners in their endeavour, together they provide "better support" to a "changing view" of tomorrow to create a 'Good Life'.

Pavilions within the hub listed "formal content" that included "presentations" featuring path breaking innovation put together by "sector thought leaders". On the other hand, the "Innovation Labs" found in every pavilion sought to capture the "wisdom of the crowd" in regards to "new designing principles" which could be used by brands for bridging the distance that lies between "shifting societal aspirations" and in profitable delivery. Some of the leading consultancies in "sustainable brand innovation", like "BBMG, Futerra, Forum for the Future, SustainAbility" along with others, led the discussions.

Here is the list of "Activation Hub pavilions for SB'17 Detroit", as mentioned by Ethical Performance:
Good Mobility, anchored by Ford Motor Company.
Good Homes, anchored by Procter & Gamble.
Good Food/Good Agriculture, anchored by Nestlé.
Good Packaging, anchored by Amazon.
Good Chemistry, anchored by The Dow Chemical Company.
Good Supply Chain, Materials, and Technology, featuring Vinyl Business & Sustainability Council, Braskem, NSF International, BLab and others.
Good Retail, anchored by the Retail Industry Leaders Association (RILA).
Good Cities, anchored by BASF.
Good Logistics, anchored by UPS.
Good Energy, featuring Altenex - An Edison Energy Company, Natural Capital Partners and REC Solar.
Good Apparel, anchored by Timberland & Wrangler.

In the words of Sustainable Brands' founder, KoAnn Vikoren:
"We are excited that as we launch our second decade as a community, we are now in a place collectively where we can tap into extensive expertise we have in the room to help accelerate the transition to a cleaner, healthier economy around the world. By bringing leading brands, visionary nonprofits and disruptive innovators — all of whom are part of the SB community — together in one place to explore the tools on display, devise new ideas and ideate on what might come next, the Activation Hub will become an accelerator of the good economy and the 'Good Life' of the future."


References:
ethicalperformance.com