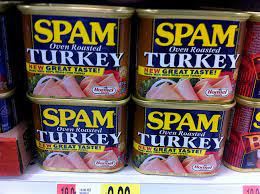 Hormel Foods Corporation and the makers of the SPAM® brand are sending resources to aid the disaster-relief efforts in response to the devastating wildfires on Maui. The company has made a product donation of over 264,000 cans of SPAM® products, which are being delivered to the impacted areas through their trusted partner, Convoy of Hope.

The SPAM® brand has also donated cash and product with a retail value of more than $1,000,000 to directly help those impacted by the wildfires. Additionally, Hormel Foods team members are raising money to donate to the local area food bank, with a match from Hormel Foods. The company has also created a specially designed "SPAM® Brand Loves Maui" T-shirt available on SPAM.com, with 100% of proceeds to be donated to Aloha United Way's Maui Fire Relief Fund for relief efforts in the area.

Hormel Foods has long supported disaster efforts through partners including Convoy of Hope and World Central Kitchen, among others, contributing product and financial resources that have been used to help those affected by natural disasters and food insecurity. Convoy of Hope is currently on the ground in Hawaii, helping local partners distribute relief supplies, including SPAM® products to those in need.

"Convoy of Hope is incredibly grateful for this very generous donation from Hormel Foods and the SPAM® brand," said Stacy Lamb, vice president, disaster services at Convoy of Hope. "We know how popular SPAM® products are, especially in Hawaii. This donation allows Convoy of Hope to deliver comfort to people whose lives have been turned upside down. The fact that SPAM® doesn't need refrigeration makes it a perfect item for Convoy to deliver to survivors. Convoy of Hope is thankful that we can always count on the generosity of Hormel Foods, especially during difficult times."

The Hawaiian community has a special bond with the SPAM® brand, consuming more than 7 million cans of SPAM® products annually, which is more than any other state in the U.S. The origin of this love for SPAM® products can be traced back to World War II when it was served to GIs. By the end of the war, SPAM® products had become a part of the local culture and remain a popular comfort food to this day.