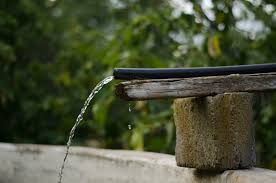 Introducing a groundbreaking collaboration between IBM and Texas A&M AgriLife through the remarkable IBM Sustainability Accelerator. Together, we are revolutionizing the lives of small farmers across the globe by tackling the pressing issue of water scarcity head-on.

Picture this: arid regions in the United States, where the livelihoods of small farmers are under constant threat. But fear not, for we have a game-changing solution: Liquid Prep. This cutting-edge technology has been carefully crafted to provide farmers with crucial decision support, answering the age-old question of "when to water" with unparalleled precision.

Gone are the days of uncertainty and wasted resources. With Liquid Prep, farmers now possess an innovative tool that analyzes environmental data, ensuring that every precious drop of water is utilized efficiently and effectively. Imagine the relief of knowing precisely when to water crops, optimizing growth and yield while conserving this invaluable resource.

IBM and Texas A&M AgriLife are at the forefront of this transformative journey. With our joint expertise and unwavering commitment to sustainability, we are determined to empower small farmers worldwide, giving them the tools they need to thrive in the face of adversity.

Join us on this mission to make a tangible difference. Together, we can turn the tide on water scarcity, revolutionizing agriculture and securing a brighter future for farmers everywhere. Let Liquid Prep guide the way, paving the path to a sustainable and prosperous tomorrow.