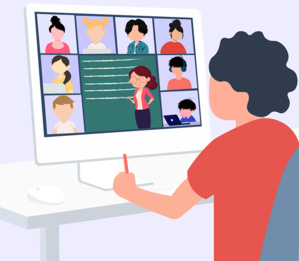 Dailycsr.com – 07 October 2020 – The "Qualcomm Thinkabit Lab STEM" is held in summer camps for kids to discover and know more about robotics, IoT, coding, and to express themselves through their inventions which address issues faced in their respective communities.
However, this year, the camps were held through distance learning which made them "a little different" yet it also allowed more participants than ever to join in the session.
Through podcast, students were addressed. One such episode was hosted by PJ Jacobowitz wherein "Senior Director of Corporate Responsibility at Qualcomm Angela Baker and Dr. Gloria Bañuelos", head of Thinkabit Lab chatted with the host about the summer camp experience of the kids along with the "benefits of the connected environment", and the empowering capacity of early STEM education especially for young girls who receive encouragement and exposure towards a "more diverse tech workforce".
To know more about the "Thinkabit Lab Learning Center" of Qualcomm, kindly click on the link mentioned below:
https://thinkabitlab.com/learning-center
For more information about the "Qualcomm Thinkabit Lab programs", check the link provided here:
https://thinkabitlab.com/
You ca also connect to "Qualcomm for Good" on
Twitter
and
LinkedIn
References:
3blmedia.com