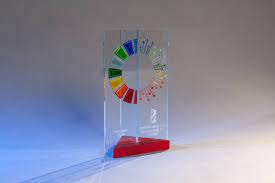 Pure Strategies, a sustainability consulting firm that empowers brands and retailers to achieve meaningful environmental and social improvement, was named to Inc.'s Best in Business list in the Business Services category for 2022.

The award is given in recognition for the "foresight, caring, and dedication to prioritize positive impact—impact on clients and customers, on community, on industry and environment, and even on society."

"Being named to the Best in Business list is a rare and special honor that only the most passionate leaders and teams achieve," notes Scott Omelianuk, Editor in Chief, Inc. Media. "Winners were selected from thousands of applications in a very competitive editorial judging process. The final list honors companies in every sector, from finance, software, and engineering to food, fashion, and consumer products – all connected through a higher purpose."

Pure Strategies was recognized for assisting clients with annual revenue in excess of $800 trillion to advance their sustainability programs, make meaningful progress, and have a positive environmental and social impact. This includes collaborating with the National Retail Federation to advance climate strategies and create an industry-level climate guide. Pure Strategies also assisted in the development of a regenerative plan for the tea brand TAZO, which includes transformational goals in areas such as fair trade, regenerative organic sourcing, climate, and others.

Pure Strategies was also recognized for thought leadership and industry excellence. From community engagement to create more sustainable food systems to the establishment of a Future Leaders in Corporate Sustainability mentorship program to support the professional development of the next generation of professionals, particularly those from underrepresented communities.

"When we founded our sustainability consulting company in 1998, we set out to transform business to create a more sustainable future," notes Tim Greiner, Managing Director and Co-founder of Pure Strategies. "We are honored to be recognized for our approach and work to fulfill this mission and be among all the other leading companies on the Inc. Best in Business list."

Pure Strategies will share its story throughout 2023 to commemorate this award and the company's 25th anniversary, and to inspire other businesses to advance purpose in all aspects of their work.

The winter issue of Inc. Magazine will be available on December 13th, featuring the Best in Business.