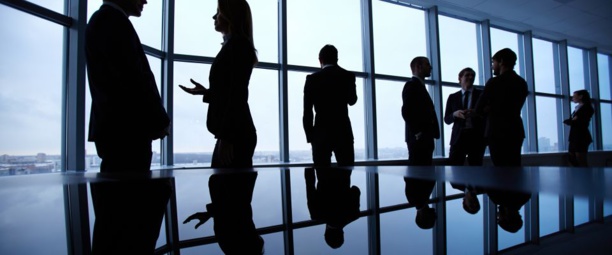 Dailycsr.com – 28 October 2015 – The Prudential Foundation Nonprofit Executive Fellows Program being conducted at the Rutgers Business School's "Institute for Ethical Leadership" has selected fifteen non-profit executives from the organisations situated at New Jersey as its participants. The programme will last for two years wherein the executives will concentrate:
"...on their personal and professional development through a comprehensive, values-driven approach".
Shané Harris of the Prudential Foundation stated:
"At Prudential, we are profoundly focused on supporting systemic change within our communities and that includes leadership development. Strengthening nonprofit executive leaders, through values-based leadership, prepares them for greater challenges and success in their respective nonprofits and reinforces the fabric of community development."
While the co-founder of Rutgers' "Institute for Ethical Leadership", Alex J. Plinio commented:
"We are pleased to launch the third cohort of this long-term program with the generous support of The Prudential Foundation. We seek to align executives with their full leadership potential to better serve their organizations and the community."
The sessions on a monthly basis cover "formal instruction on skill-building", the said sessions are conducted by field experts and official practitioners, while "peer-to-peer discussions" are also encouraged under the supervision of group facilitator.
The belief which holds that the skills of leadership can be acquired through learning has formed the basis of the "leadership effectiveness" assessment and the training programme of the "Emotional Intelligence skills". It is needless to say that these are important aspects in the programme. 'One-on-one' coaching along with "EI assessment" are given to every participants.
In the words of Plinio:
"We connect ambitious leaders with opportunities to sustain themselves and be successful in serving as leaders of nonprofit organizations. This dynamic program allows us to reinforce knowledge and skills, support nonprofit leaders, and facilitate a resilient peer network. We also invest in more than the participating leader. Each Fellow also enrolls an emerging leader to gain education in our annual Nonprofit Emerging Leaders Certificate Program. Fellows also strengthen relationships of open communication with these mentees as well as their boards of directors in sharing knowledge and their personal and organizational goals. Fellows fortify themselves and their organizations by realizing those goals and make continual headway."
While BusinessWire writes:
"The Prudential Foundation is a not-for-profit corporation supported by The Prudential Insurance Company of America, a subsidiary of Prudential Financial, Inc. The Prudential Foundation focuses its grant making strategy in the areas of education, economic development and arts and civic infrastructure; and it supports community engagement efforts of Prudential employees through programs that recognize their volunteer work".
References:
www.businesswire.com