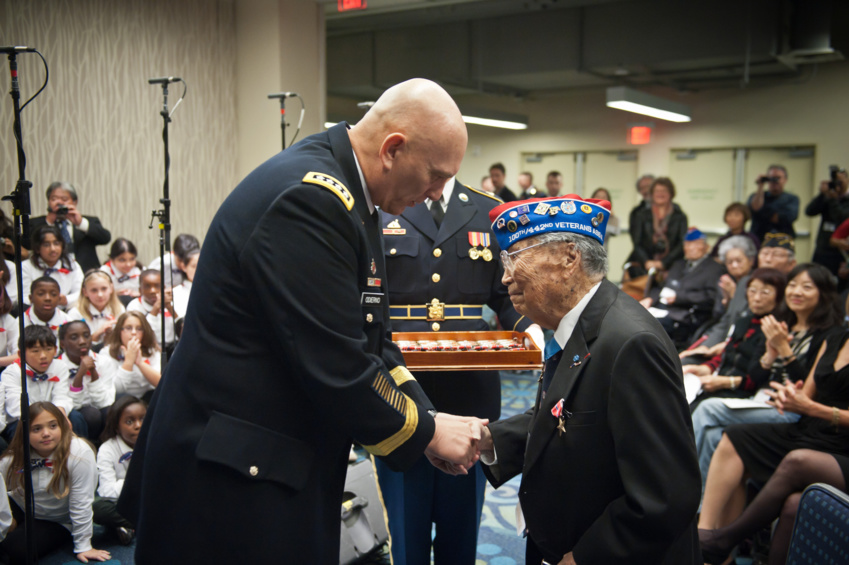 The Paramount Veterans Network joined the annual Paramount Community Day, a tradition that has been going on for 27 years and has benefited many local communities. The theme of this year's event was TOGETHER FOR GOOD, which reflects the vision of One Paramount - a global team that makes a positive impact locally. Employees have contributed thousands of hours of service and this year's aim is to keep making a difference in our neighborhoods.
Betty Diaz, the Director of Programs and Operations of Paramount VetNet, and Karen Kraft, the Co-Chair of Veterans in Media & Entertainment, organized a letter-writing campaign to service members who are deployed. This was the third year of this initiative, which gave Paramount employees a chance to write letters in four locations: New York, Los Angeles, and online.
Karen Kraft moderated the online event, where Paramount employees listened to special guests, Navy Pilots from the US NAVY Reserve Unit in San Diego. In New York, at the Paramount Global HQ, colleagues met CPT Justin Rios from the 369th Sustainment Brigade, also known as the Harlem Hellfighters.
We collected hundreds of letters from different locations that hosted events. These letters will be sent to the Harlem Hellfighters (US ARMY) in New York and the VR-57 Conquistadors (US NAVY) in San Diego.
"What a great day to support, learn, and be humbled by active-duty military, veterans, and the Paramount colleagues who showed up to write letters for our service members and who learned about what some of our active-duty military personnel are doing today," says
Christopher Barrett
Marine Corps Veteran
"We are grateful to our colleagues who participated and shared in gratitude while offering encouragement and support to our service members. Whether it's a letter, a note, a sentence, or simply a word…it will help make a difference in the lives of our service members who may be experiencing challenging times while deployed," says
Betty Diaz
"Always grateful. Thank you all for your service."