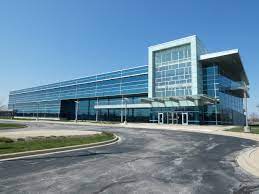 O-I Glass is committed to achieving its vision of becoming a leading supplier of sustainable and innovative brand-building packaging solutions. While glass packaging is widely acknowledged as one of the most eco-friendly choices for food and beverages, O-I recognizes that its path towards sustainability lies in resilience, innovation, and transforming the glass packaging industry.
To turn its vision into reality, O-I Glass has set ambitious yet realistic goals, aiming for a 25% reduction in greenhouse gas (GHG) impacts by 2030. The company is proud to be the first glass packaging company to have an approved Science-Based Targets initiative GHG emissions reduction goal, which follows a 2-degree pathway towards a lower-carbon future.
Reducing GHG emissions is a critical aspect of O-I's sustainability journey, especially because the glass-making process heavily relies on natural gas and electricity, resulting in significant emissions. A substantial portion (over 80%) of Scopes 1 and 2 GHG emissions for the company originates from fuel consumption and electricity usage in the glass-making process. To tackle this challenge, O-I is embracing low carbon solutions, including cleaner alternative fuels, utilizing waste heat, and increasing the use of recycled glass (cullet) instead of energy-intensive raw materials.
Moreover, O-I is actively increasing the adoption of renewable electricity sources to power its operations. The company is also updating its energy management system to guide its energy and emission reduction initiatives effectively. In Europe, 16 plants under O-I have already achieved certification under ISO 50001 for energy efficiency.
In its latest sustainability report, O-I highlights the significant progress made in using renewable electricity year over year, with a global renewable electricity volume reaching 30% – a remarkable 16% increase from 2020. As a result of these collective efforts, O-I has achieved an impressive 18% reduction in emissions compared to its 2017 baseline, marking a 5% decline from 2021.
To know more, click
here
.