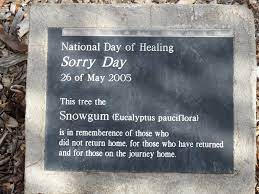 NBCUniversal News Group and the W.K. Kellogg Foundation (WKKF) have entered into an editorial collaboration to promote dialogue revolving around racial equity issues and help advance racial healing.
Basing itself on WKKF's substantial expertise and experience, the year-long initiative will introduce racial healing to a broad audience, illustrate ways of racial healing and inspire everyday people to work towards racial healing and racial equity in their communities. To spread the message of this topic, it will rely on the News Group's extensive collection of news outlets and premier journalists to elevate stories focused on the topic.
Throughout the year, the News Group will engage the nation's leading voices through coverage to promote racial healing, develop yearlong digital content and produce an English and Spanish-language town hall on the
National Day of Racial Healing
on January 17, 2023.
The "National Day of Racial Healing" builds on the work and learnings of the W.K. Kellogg Foundation's
Truth, Racial Healing & Transformation (TRHT)
community partners.
Established in 2017, TRHT aims to promote racial healing as a critical path for ending racial bias and creating a society in which all children can thrive. The idea is to bring about a national and community healing process designed to bring about transformative and sustainable change to communities, while addressing historical and contemporary issues surrounding racism.
"We are pleased to collaborate with the W.K. Kellogg Foundation in the effort to recognize the racism that plagues our society and help to build solidarity," said Yvette Miley, SVP, Diversity, Equity & Inclusion, NBCUniversal News Group. "It's a journalistic responsibility to not only inform our audiences but also elevate the resources and tools available to help solve these issues."
"Racial healing is a process that restores individuals and communities to wholeness, repairs the damage caused by racism and transforms societal structures into ones that affirm the value of all people," said La June Montgomery Tabron, President and CEO of the W.K. Kellogg Foundation. "We must reckon with the unignorable and longstanding realities of racial injustice, forged over generations. The collective outcry to change a long-broken status quo, the ongoing racialized violence across the country and the continued disproportionate struggle with the impact of the COVID crisis – highlight the need for racial healing and renewing our commitment to racial equity, together."