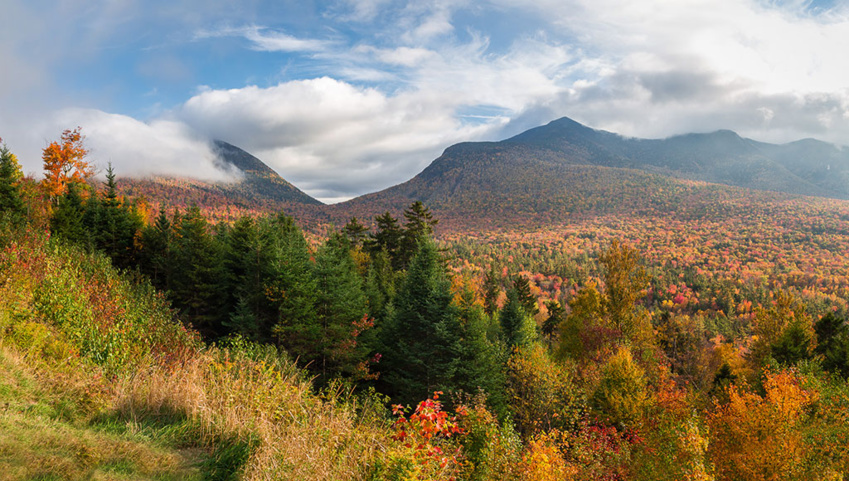 Introducing the game-changers in the fight against climate change! The American Forest Foundation (AFF), a leading conservation organization that empowers family forest owners, has recently welcomed three exceptional individuals to its board of trustees. And guess what? One of them is none other than Sophie Beckham, Vice President and Chief Sustainability Officer at International Paper!

But the good news doesn't stop there. AFF is taking its mission to the next level with a brand new strategic direction that aims to harness the power of America's family forests and make the voluntary carbon market more accessible to landowners from all walks of life. With the addition of these brilliant minds to the board, AFF is poised to revolutionize the carbon markets and empower every family forest owner to take action against climate change.

So join us in welcoming the trailblazers who are making a real difference in our fight for a better future!

"Increasing diverse voices at every level of our organization is paramount to AFF's mission," said Rita Hite, president and CEO of AFF.

"I'm proud to work with these new board members and learn from their expertise as we work together to tackle climate change and offer equitable solutions that benefit all of America's family forest owners and the planet."

Attention all landowners! Do you want to do your part in the fight against climate change while improving your forest's health and securing financial opportunities for your family? Look no further than The Family Forest Carbon Program - the groundbreaking climate solution developed by the American Forest Foundation (AFF) in partnership with The Nature Conservancy.

And the best part? FFCP is expanding at an incredible pace! Thanks to an innovative public-private partnership model that removes barriers to the voluntary carbon market, this program is now empowering landowners in nine states across the nation - and that's just the beginning! We're thrilled to announce that more states are expected to be added to the FFCP family in the coming months.

So if you're ready to make a positive impact on the environment and your family's future, join us and become part of the Family Forest Carbon Program today!

"I'm honored and excited to join the American Forest Foundation Board," said Sophie Beckham, vice president and chief sustainability officer, International Paper. "Not only is AFF leading critically important work with forest landowners to address climate change, but their values and vision are highly aligned with International Paper's own approach to ensuring healthy and abundant forests for people and the planet."

Meet the dynamic trio who are driving change and making waves at the American Forest Foundation (AFF)!

First up, we have Sophie Beckham - the powerhouse Vice President and Chief Sustainability Officer at International Paper. With her unwavering dedication to driving sustainable business outcomes in the consumer goods and forest product manufacturing sectors, Sophie is the driving force behind IP's sustainability strategy and Vision 2030 goals. Her impressive credentials include a Master of Forestry from the prestigious Yale School of the Environment.

Next, we have the brilliant Jasmine K. Brown - a doctoral candidate at Michigan State University and an expert in the enduring histories of African Americans in forests and the forestry profession. As a member of the steering committee for the Women's Forest Congress and the Society of American Foresters, Jasmine is committed to promoting diversity and inclusion in the field of forestry. Her impressive academic background includes a master's degree in forest ecosystems and society from Oregon State University and a bachelor's degree in natural resources from the University of Connecticut.

Last but not least, we have Jennie L. Stephens - the CEO of the Center for Heirs' Property Preservation. With over 30 years of experience in the nonprofit sector, Jennie is a true champion for historically underserved families and is dedicated to promoting sustainable land use and economic benefits for all. Her impressive academic background includes a PhD in organizational leadership from Regent University, a master's degree in public administration from the University of Charleston/University of SC, and a bachelor's degree in business administration from the College of Charleston.

Together, these three inspiring individuals bring a wealth of knowledge, experience, and passion to AFF's board of trustees - and we can't wait to see the incredible things they will achieve in the fight against climate change and the protection of our nation's family forests.