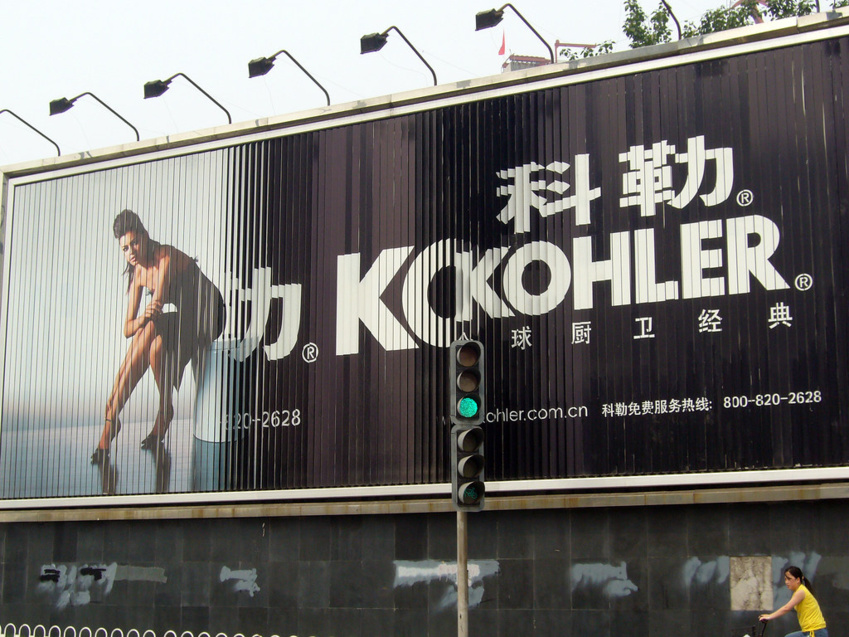 At the 2023 Kitchen and Bath Industry Show (KBIS) in Las Vegas, Kohler Co., a global leader in kitchen and bath products, luxury decorative brands, energy resiliency, and hospitality, was honored with the National Kitchen and Bath Association (NKBA) Best of KBIS Product - Bath Silver for Abstra tile by KOHLER WasteLAB. In its KBIS booth, Kohler highlighted its Believing in Better sustainability and social impact platform, highlighting initiatives ranging from safe water projects to sustainable product design. Kohler also received the NKBA Best of Show booth award and the NKBA 30's Choice honorary award for creative use of color.

KOHLER WasteLAB's Abstra tile collection is a stunning collection of bespoke brushed matte tiles for residential and commercial installations made from nearly 100 percent recycled waste material. The WasteLAB pioneered a method to use the wastewater stream from Kohler, WI pottery for Abstra's tile body. The material, which is primarily made up of pottery waste clay and glaze, is dewatered and processed into a usable base material. The collection comes in two styles: Abstra Feature, an abstract patterned tile with raised and relief designs and an undulating surface, and Abstra Standard, an unadorned field tile with the same undulating surface detail.

Kohler's Believing in Better exhibit at KBIS included references to the company's first ESG report, which highlighted accomplishments in water savings through efficient product solutions, lives impacted through Safe Water for All initiatives and Innovation for Good products, clean energy programs, and sustainable WasteLAB tile products.

KBIS also recognized Kohler for its outstanding booth at this year's tradeshow, naming Kohler's booth Best of Show. KOHLER, Kallista, Robern, ANN SACKS, Kohler Lighting, KOHLER Home Generators, and Sterling were among the companies represented in the 15,000-square-foot space. Kohler paid homage to its rich heritage throughout the booth, celebrating the company's 150th anniversary. The booth showcased new and classic products, with an emphasis on the company's well-known bold use of color. Kohler's Believing in Better sustainability and social impact strategy was also explored.

The NKBA's Thirty Under 30 Class of 2023 scoured the KBIS show floor for the best products in six performance categories. The Kohler booth's display of six Heritage Colors from the company's history helped the company win the 30's Choice Award for Creative Use of Color. Colored enamel products were first introduced into the bathroom in 1927 and lasted for decades. Visitors voted on their two favorite colors, which will be reintroduced in limited quantities in 2023 as part of Kohler Co.'s 150th anniversary celebration. Chair and CEO David Kohler and industry trends expert Sophie Donelson announced the winning colors, Spring Green and Peachblow, in-booth.