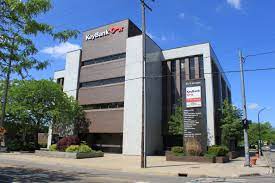 Recent storms and flooding have caused significant devastation in Vermont and parts of New York, particularly in the Hudson Valley area. In response to this major natural disaster, KeyBank is actively taking measures to ensure that their clients, communities, and colleagues receive the necessary support.

The KeyBank Foundation is playing a crucial role in providing assistance. They have generously donated $30,000 to the American Red Cross- Northern New England- Vermont Chapter and $10,000 to the Eastern New York Red Cross- Hudson Valley Chapter to aid in the flood relief efforts across the affected regions. The Red Cross has already deployed local teams to assist families with temporary shelter, assess property damage, offer financial aid, and provide essential supplies. This support will continue in the coming weeks as the affected areas start their path to recovery.

John Montes, the American Red Cross Regional Disaster Officer for Northern New England, expressed gratitude for KeyBank's contributions, emphasizing that this support is helping provide tangible relief like food, water, and shelter, along with much-needed comfort and assistance to the affected communities.

Recognizing the impact on their own employees, KeyBank has also established the Hardship Relief Fund. This fund is designed to offer financial assistance to employees who are facing unexpected life events due to the disaster. Eligible employees can receive up to $3,000 from the fund within a rolling 12-month period, which can be used to cover essential needs such as food, housing, utilities, and transportation. Additionally, KeyBank employees have the option to contribute to the Hardship Relief Fund, further supporting their colleagues during this challenging time.

"Our hearts are with our KeyBank colleagues, clients and communities affected by the recent storms – especially those in areas hardest hit with flooding and destruction," said KeyBank Vermont Market President, Joe McGowan.

"We hope that Key's contributions to the Red Cross will help our neighbors who are facing hardship, uncertainty, and the daunting prospect of cleaning up and rebuilding. As always, we are here for our colleagues, our neighbors, and the communities we so proudly serve."