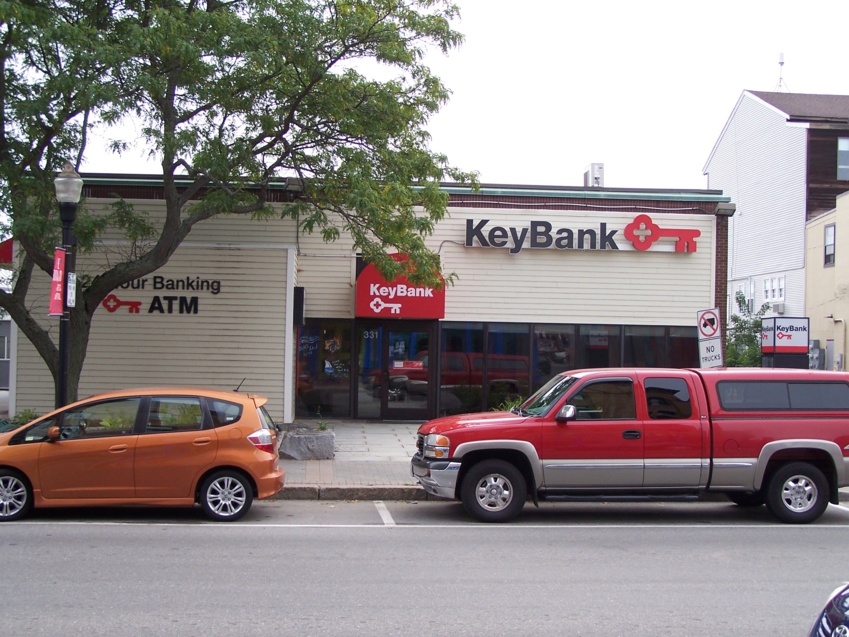 Colorado Springs is the chosen location for the first new branch of KeyBank, a Fortune 500 company with regional headquarters in Denver, in over 10 years in Colorado. The bank will celebrate the grand opening of the new branch on July 28-29. The new branch, which offers full-service banking, is situated at 27 Spectrum Loop. It was built in June and started serving customers on June 26.

The grand opening events include:

July 28, 11:00 a.m.- 1:00 p.m. Local business owners and community members are invited to come and get to know the KeyBank team. Ribbon cutting ceremony at 11:15 a.m.

July 29, 10:00 a.m. - 12:00 p.m. Family friendly activities with food trucks, giveaways, prizes, and much more including a meet and greet with Avs player Samuel Girard from 11:00 a.m. to 12:00 p.m. KeyBank will also make a $10,000 donation each to two local nonprofit groups, Tri Lakes Cares and Mt. Carmel Veteran's Center, to support their work in helping the Colorado Springs community as part of the celebration of the new Northgate neighborhood branch opening.
"We are excited about the opportunity this new branch provides for us to become an integral part of the community in the Springs," said Michael Katz, KeyBank's Colorado market president.

"Colorado Springs is a wonderful place to live, work and even start a business. This new location is our fifth branch here, and highlights Key's continued investment in Colorado. We are excited to work more closely with our neighbors, clients and community partners."


The first new branch in Colorado in more than a decade of KeyBank, a Fortune 500 company with regional headquarters in Denver, has been established in Colorado Springs. The bank will hold a grand opening celebration for the new branch on July 28-29. The new branch, which provides full-service banking, is located at 27 Spectrum Loop. It finished construction in June and opened its doors to customers on June 26.





"KeyBank's financial wellness centers are uniquely designed to give our clients a more personal banking experience, with even better access to a full suite of products and services," said Jon Munro, Regional Retail Leader for KeyBank.

"This model has been well received across the KeyBank footprint, and we are excited to bring this more consultative approach to the Northgate neighborhood and demonstrate our commitment to helping our clients move forward on their financial journey. The advice our bankers provide is our most valuable asset and we cannot wait for the community to get to know them and reach their financial goals."