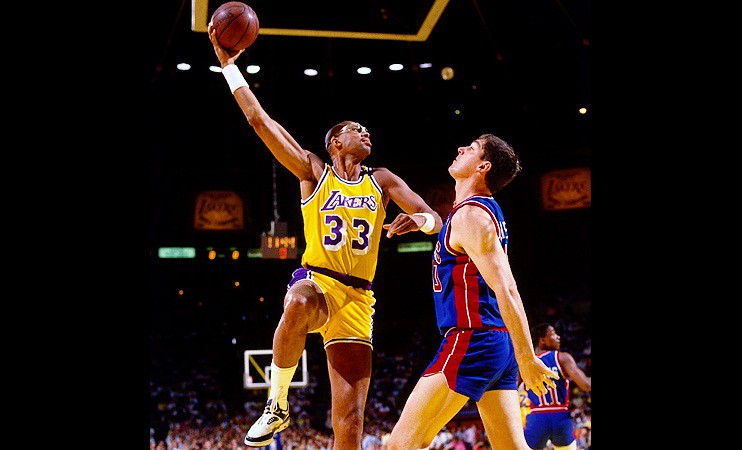 As part of the No Time to Wait campaign, Kareem Abdul-Jabbar is collaborating with Bristol Myers Squibb and Pfizer to raise awareness of atrial fibrillation (AFib) and its symptoms. In support of the campaign, Abdul-Jabbar will talk about his experience with AFib, including what led to his diagnosis, and encourage others to see a doctor if they are experiencing symptoms. AFib symptoms include irregular heartbeat, racing heart, chest pain, shortness of breath, fatigue, and light-headedness.
"When I first started to experience symptoms like shortness of breath and light-headedness, I dismissed them until they reached a point where I could no longer ignore them and I ended up in the hospital where I was diagnosed with AFib," said Abdul-Jabbar.
He went on to add, "I've joined the No Time to Wait campaign with Bristol Myers Squibb and Pfizer because I want my experience to help others understand the symptoms of AFib. Health is nothing to play around with. I hope my story can help motivate others to speak with a healthcare professional if they are experiencing symptoms."
AFib is expected to affect 9.5 million people in the United States by 2023; however, many people go undiagnosed because their symptoms come and go and vary. 1,2 Because AFib increases the risk of stroke by about five times, it is critical for people who are experiencing these symptoms to seek medical attention. 3 Only a doctor can tell you whether your symptoms are due to AFib or something else.
"In my experience, I have seen many patients ignore or dismiss their symptoms, potentially delaying diagnosis and treatment," said Andrea Russo, M.D., cardiologist and academic chief in the division of cardiology and director of cardiac electrophysiology and arrhythmia services at Cooper University Health System in Camden, N.J.
"Because AFib can lead to serious consequences, including increasing the risk of stroke, it's critical individuals are empowered to speak with a healthcare professional about any symptoms they may have. No symptom or concern is too small or insignificant."
"Bristol Myers Squibb and Pfizer are committed to supporting patient communities and our partnership with Kareem, alongside both professional and patient advocacy organizations, on No Time to Wait is one way we are acting on this long-term commitment," said Tom
Garner, Bristol Myers Squibb's Head of Cardiovascular and Established Brands in the United States.
"By educating on the common symptoms of AFib, we believe we can help people better understand the disease and encourage important and timely conversations with a healthcare professional."
Click
here
to learn more about Abdul-diagnosis Jabbar's journey, as well as common AFib symptoms and how to prepare for a medical appointment.