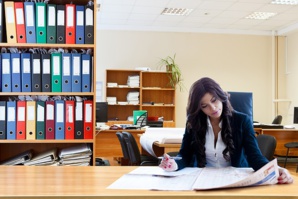 Dailycsr.com – 01 June 2016 – Sangeeta Haindl informs that one fifth of U.K's small businesses are owned by women which contribute more than "£75 billion" to U.K's economy, as revealed by the Federation of Small Businesses' recent statistic report.
The report is titled "Women in Enterprise: The Untapped Potential" and brings to light the "challenges" faced by women who are running their business. Moreover, the report also offers solutions for improving on the issues besides "developing mentoring networks and increasing the diversity of business ambassadors".
Failure to acknowledge the potential of women in the business world is causing the country to miss out on "more than 1.2 million new enterprises". However, the initiatives taken by the government in collaboration with other agencies to "facilitate" and promote women leadership in business seem to also fail in utilising the business potential through women leadership.
Moreover, Haindl writes:
"In 2014, 20 per cent of single-person businesses and 18 per cent of smaller firm employers in the U.K. were majority-led by women; and self-employment is at the highest level in 40 years with the recent growth among women!"
U.K's economy receives a "huge contribution" from small businesses, to this if "untapped potential of women entrepreneurs" were added new job opportunities could be created besides boosting the growth of economy. FSB is attempting to bring about a cultural equality in the business world, whereby it scheduled to launch "dedicated Women soon. In the words of the "Diversity Policy Chair" at FSB, Helen Walbey:
"Everyone should have the same chance to succeed in business. Understanding the importance of diversity and getting more women into business is critical for a dynamic and vibrant small business sector."
The study also found out that women entrepreneurs are usually seen in business fields like "health, social work, community, social and personal services", whereby stressing the fact that women leadership is absent in "construction, transport, storage and communications sectors". This only reinforces the "traditional gender segregation patterns".
However, Haindl continues:
"While the sectors where there are greater numbers of female-owned businesses, tend to have lower levels of business growth with smaller turnovers. Tellingly some women felt that across all sectors there appeared to be a continued perception that entrepreneurship and business ownership is a male career".
The finding of FSB study highlights the sad reality of today's business world wherein the gender oriented "barriers" still persist, which renders it difficult for women to set up businesses and grow in "their own businesses". In comparison to the U.S, Japan, Germany, some "Scandinavian countries", Australia and France, the "gender gap is high" in the U.K. In a concluding tone, Haindl adds:
"The only country with a greater proportion of female entrepreneurs to male entrepreneurs is Switzerland. While Spain, China and Italy are among those countries who report some of the highest levels of female entrepreneurship! It is definitely time for change here in Britain".
References:
http://www.ethicalperformance.com/