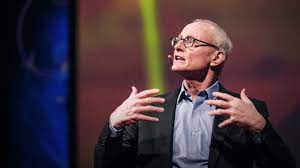 In a statement, Phil Preston, the CEO of the Business Purpose Project along with Leanne Fielderman, the founder of Curation On Purpose, announced a presentation of a short collection of insights from Corporate Interviews on Purpose.

"Global leaders are increasingly turning to transforming business objectives to create revenue, competitive advantage and value," said Phil Preston, co-host of Corporate Conversations on Purpose.

The collection is a selection of 15 episodes wherein 12 corporate professionals examine the purpose roadmap, leadership and transformation.

The following are a few observations from the series:
The whole point of a purpose is to create a roadmap and a compass for navigating complexities that come our way as come across strategic opportunities.
CEOs must show genuine commitment and not just cater to compliance related issues.
With stakeholders increasingly expecting more alignment between business and society, there is a need for greater transparency.
To embed KPIs in operations is a challenge, but ultimately pays off.
Expecting perfection right from the start is a non starter.
"We had the opportunity to have conversations with corporate professionals working behind the scenes on the difficult work of purpose transformation," said Lynne Filderman while adding, "And, we wanted to provide a summary of insights they shared with us on their purpose journey."
These episodes of Corporate Conversations on Purpose feature: Bobbi Silten (Shared Value Initiative, Jennie MacLaughlin (Purpose Led Transformation), Rachel Hutchisson (Blackbaud), Megan Fielding (Nuveen), David Harrington (Strategist, ex-IAG), Brad Gurrie (SocialSuite), Whitney Dailey (Allison+Partners), Christine Holman (Non-Executive Director), Tim King (Melior Investment Management), Rik Haslam (Brandpie), Sarah Downie (Shared Value Project), and Ben Smithee (The Smithee Group).
In case you are interested in creating your own in-house conversations or would like to explore the benefits of sponsorship, do get in touch with Lynne or Phil -
ask@businesspurposeproject.com