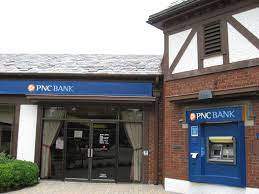 INROADS, in collaboration with the PNC Foundation, has announced the expansion of the College Links program to Metro Detroit this autumn. This local launch aims to replicate the successful blueprint of the program, which assists minority high school students in preparing for college and achieving successful careers.

Supported by a generous $1 million grant from the PNC Foundation, INROADS will impart valuable leadership skills to local students and provide opportunities for professional development. Additionally, the program aims to address the existing racial and wealth disparities in the United States. A similar grant initiative was previously announced by INROADS and PNC in April, focusing on Birmingham, Alabama.

According to Forest T. Harper, Jr., President and CEO of INROADS, the current distribution of wealth in America is imbalanced, resulting in inequitable access to opportunities. He emphasizes that INROADS is actively working to effect change through its College Links program, emphasizing the need to proactively initiate change rather than waiting for it to happen.

Through the INROADS College Links program, high school students from underrepresented communities in Metro Detroit will have the chance to engage in personalized leadership development and professional growth experiences. The program will expose them to leaders from diverse backgrounds, offer immersive career opportunities, and provide mentorship support. These experiences will not only enhance their leadership abilities but also increase their chances of being admitted to college. Remarkably, all College Links scholars have historically achieved acceptance into college or pursued post-high school education.

"As a national main street bank, PNC is strongly committed to the communities we serve," said Michael Bickers, PNC regional president for Detroit and Southeast Michigan.
"We know that supporting the INROADS program will help local students in historically underserved communities gain access to rewarding careers in science, technology, engineering and math. This program reflects PNC's commitment to helping students of all ages achieve success in school and life."

INROADS and the PNC Foundation share a common understanding of the transformative power of education in creating economic opportunities. Their joint initiative, the College Links program, aims to enhance equity and break down barriers by providing underrepresented students with valuable resources and opportunities.

Sally McCrady, Chair and President of the PNC Foundation, acknowledges the significant impact of INROADS in the lives of participating students. The program has proven successful in closing opportunity gaps for underrepresented youth in its current host cities, aligning with the foundation's broader strategy of positively influencing communities through education and economic development. PNC also looks forward to engaging its employees as volunteer mentors for the students, further strengthening the support network.

The INROADS College Links program is currently operational in various cities, including Atlanta, Birmingham, Charleston, Chicago, Cincinnati, Dallas, Houston, Nashville, Oakland, Orlando, New York/New Jersey, San Antonio, Twin Cities (Minneapolis and St. Paul), and Washington D.C. Furthermore, the program will soon expand its reach to Salt Lake City, St. Louis, Denver, and Charlotte in the upcoming months.