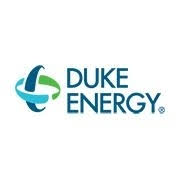 For the past two years, I've had the distinct honour of representing Duke Energy at the annual United Nations Climate Change Conference, also known as the Conference of the Parties (COP). Duke Energy has made significant strides in providing the increasingly clean, affordable, and dependable energy that our customers and communities rely on. As we continue our clean energy transformation and journey to net-zero emissions, it is critical that Duke Energy engages meaningfully with local, state, national, and international stakeholders on climate policies and needed technological solutions.

Last year, I had the opportunity to listen to and learn about the importance of the business community's engagement and actions that will enable our clean energy future at COP26 in Glasgow. It was especially thought provoking to spend time learning more about what other sectors and countries are facing as they decarbonize. This year, at COP27 in Sharm El-Sheikh, Egypt, I was able to take a more active role in the discussions and share the steps Duke Energy is taking to achieve our net-zero goals with some of our nation's policymakers and staff who are influential in climate policy discussions.

The majority of the primary discussions at COP27 focused on developed countries' funding pledges for climate adaptation and loss and damage compensation for less-developed countries. However, COP27 also focused on the role of the private sector in achieving the Paris Agreement's goals.

Given the clean energy policies in the Infrastructure Investment and Jobs Act (IIJA) and the Inflation Reduction Act (IRA), there was and is a clear expectation that the U.S. private sector will play a significant role in reducing emissions and working toward the nation's achievement of its climate goals.

I had the opportunity to speak with a variety of stakeholders, including bipartisan policymakers, large customers, key non-governmental organisations, and environmental groups, about how the IIJA and IRA will help Duke Energy achieve our goals. I was also able to emphasise the importance of environmental justice and a just transition during the company's transformation, as well as the need for an affordable and reliable zero-carbon transition for our customers.

The IIJA makes critical investments that will support Duke Energy's clean energy transition by advancing clean energy technologies such as hydrogen, long-term energy storage, carbon capture, and advanced nuclear. It also provides a significant down payment on infrastructure and incentives required to electrify transportation and secure the grid, all while encouraging and prioritising significant community engagement.

The IRA climate and energy provisions will make the transition to cleaner energy more affordable for our customers. Nuclear and renewable tax credits, for example, can result in significant cost savings for our customers; in fact, we see this law as an opportunity to help offset the cost pressures that our customers are experiencing.

We recognise that the clean energy transition provides significant community benefits, such as job and economic development opportunities. Duke Energy's planned $145 billion investment in critical energy infrastructure over the next ten years will provide a significant portion of this in the regions we serve, including not only economic development and workforce opportunities, but also tax revenue for essential government services.

One of my favorite COP27 memories was participating in a panel discussion hosted by The Nature Conservancy in the Nature Pavilion. Representatives from the government and civil society joined me.

While I now work in the power industry, I spent over a decade on Capitol Hill advising and developing energy policy. It was an honour to be able to share with my fellow panellist - one of the lead staffers guiding the passage of the IIJA and IRA on Capitol Hill - how a long-term, sound clean energy policy environment can truly put us on a path to change the world for the better in terms of climate change. There is no doubt that if we are to solve this common and pressing problem, we must all work together. Policy has a significant impact on our future, which is why it is critical to get it right.

Duke Energy, one of the largest electric companies in the United States, recognizes the importance of participating in the global policy conversation in order to maintain our ambitious, yet responsible, rate of change. Our planned transition balances today's technologies with tomorrow's innovations to reduce carbon emissions while maintaining affordability and dependability for our customers and communities.

I'm looking forward to continuing the climate conversation and learning and sharing more about our journey at COP28 in 2023.