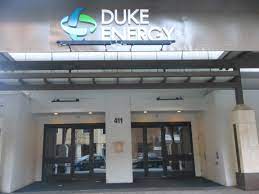 Duke Energy has been welcomed into the Billion Dollar Roundtable Inc. (BDR), an exclusive non-profit group that advocates for supplier diversity excellence and best practices. The BDR is made up of American corporations that spend at least $1 billion annually on Tier 1 supply chain diversity. In 2022, Duke Energy spent more than $1.8 billion with diverse suppliers and strives to maintain a diverse pool of skilled suppliers who can offer goods and services at competitive prices.
"Supplier diversity at Duke Energy is more than a program – it's a pillar of our strategy to help meet the ever-changing needs of our customers and communities," said Dwight Jacobs, senior vice president and Chief Procurement Officer.
"Our procurement practices help create jobs and provide a positive local economic impact in our communities while providing us access to quality products and services at competitive prices to deliver reliable, affordable, and increasingly clean energy for our customers."
For almost four decades, Duke Energy has deliberately pursued and conducted business with companies owned by veterans, individuals with disabilities, and other diverse groups. This has resulted in the creation of a supply chain ecosystem that is robust, inventive, and deeply connected to the communities it serves. Duke Energy's Supplier Diversity program aims to foster and expand relationships with these businesses, providing them with opportunities through its own supply chain as well as those of its suppliers. Duke Energy will be formally recognized by the Billion Dollar Roundtable at an induction ceremony held today during the organization's annual best practices summit in Chicago.
"The Billion Dollar Roundtable looks forward to working with Duke Energy on supplier diversity initiatives and leadership in the utilities/energy sector. The supplier diversity spend of utility companies translates directly to economic impact in local communities in their customer coverage areas, and Duke Energy's broad footprint in the Southeast and Midwest creates countless opportunities to engage diverse suppliers," said BDR Chairman Shelley Stewart Jr.
Duke Energy is now a member of the BDR, joining other major American corporations such as Abbott Laboratories, Adient, Amazon, Apple, AT&T, Avis Budget Group, Bank of America, Boeing, Bristol Myers Squibb, Caterpillar, CDW, Citi, Comcast NBCUniversal, Cummins, CVS Health, Dell, Entergy, Exelon, Exxon Mobil, Ford , General Motors, Google, Honda North America, IBM, Johnson & Johnson, JPMorgan Chase, Kaiser-Permanente, Kroger, Merck, Meta Platforms, Microsoft, Pacific Gas and Electric, Procter & Gamble, Stellantis, The Home Depot, Toyota Motor North America, Verizon and Walmart. According to Sharon Patterson - the CEO and President of BDR - Duke Energy's induction into the organization comes at a crucial time when corporations are beginning to fully appreciate the importance of diverse supply chains to their success. Duke Energy is expected to contribute to the development and growth of new generations of suppliers.
Duke Energy is a Fortune 150 company based in Charlotte and is one of the largest energy holding companies in America. It provides electricity to 8.2 million customers in six states and has a total energy capacity of 50,000 megawatts. Its natural gas unit serves 1.6 million customers in five states. The company employs 27,600 people.
Duke Energy is committed to achieving net-zero methane emissions from its natural gas business by 2030 and net-zero carbon emissions from electricity generation by 2050. It has set interim targets for reducing carbon emissions from electric generation by at least 50% by 2030 and 80% by 2040. The company is also investing in major electric grid enhancements and energy storage and exploring zero-emission power generation technologies such as hydrogen and advanced nuclear.
Duke Energy has been recognized for its achievements by being named to Fortune's "World's Most Admired Companies" list for 2023 and Forbes' "World's Best Employers" list. More information about the company can be found on its website at duke-energy.com. The Duke Energy News Center provides news releases, fact sheets, photos and videos while Duke Energy's illumination features stories about people, innovations and community topics.
The Billion Dollar Roundtable (BDR) is a non-profit organization established in 2001 that consists of corporations that spend at least $1 billion annually on Tier 1 supply chain diversity. The BDR acknowledges and honors corporations that attain this level of spending and encourages the sharing of best practices in supply chain diversity excellence. Member companies of the BDR discuss issues, challenges, and strategies related to supplier diversity in order to enhance opportunities for both corporations and diverse suppliers. The BDR also publishes a book titled "Supplier Diversity Best Practices: Building Excellence to Improve the Supply Chain Matrix."
To know more on the BDR, click
here
.