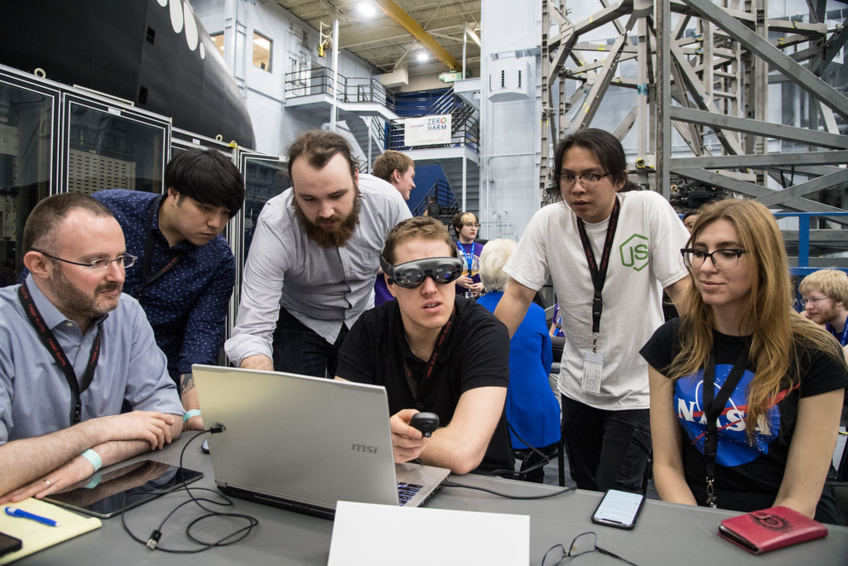 The Curiosity Cube®, is a modified shipping container that has been designed for hands-on science experiments for students pursuing STEM subjects in the US and Canada, by life sciences company MilliporeSigma, a unit of Merck KGaA, Darmstadt, Germany.
Towards the end of August the Curiosity Cube® visited 14 cities, hosted 58 of 117 scheduled events and engaged with 11,667 students through unique science experiments on the human microbiome.
The Curiosity Cube® Tour began in Pennsylvania in May, visiting Bellefonte Elementary School and four other schools. Scientists at MilliporeSigma's Bellefonte facility led 6 classes through all the experiments.
It remained on the East Coast and then moved to Rockville, Maryland, where students learned about human microbes at Wheaton Woods Elementary School and Parkland Middle School. Montgomery Community Media also participated in the Curiosity Cube® thanks to Danielle Chavis, a coordinator for the project.
After a short break over Memorial Day, the Curiosity Cube® moved to Cincinnati. It stopped by at the Krone Conservatory for a summer launch event where it was visited by a local meteorologist.
It then moved north to Laramie, Virginia to host community events throughout the city, including at the Albany County Public Library. During this event, Laramie Boomerang spoke with curator Audra DeMariano about what piques the curiosity of the next generation of scientists.
The team then moved from Wyoming to Washington state and then along the west coast to San Diego where it stopped by the Salvation Army's Camp Kroc a few times before sharing STEM programs with the campers.
The Curiosity Cube® will continue till at least the end of the year, with more than 200 events in North America and Europe. It will see the participation of 1,600 volunteers and reach around 50,000 students.
To know more about upcoming stops and to request a stop in your city, do visit
www.TheCuriosityCube.com
.