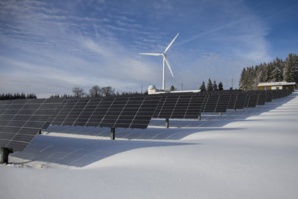 Dailycsr.com – 26 October 2020 – At current times, climate change has become the top threat that the world is facing, while it also presents "unprecedented opportunity" to create "clean economy" with the help of electrification and decarbonization in an equitable and profitable manner.
The online "VERGE 20" event has become a leading stage that promotes clean economy wherein you can connect with over ten thousand leaders coming from diverse fields such as "private and public sectors, utilities, solution providers, investors, and startups". They bring with "advancing systemic solutions" which address the climate change related risks through "five key markets", namely "clean energy, electrified transportation, the circular economy, carbon removal and sustainable food systems".
Here is the list of some of the speakers who will be addressing in the event, as mentioned by GreenBiz:
"Ross Rachey, Director of Global Fleet, Amazon Logistics at Amazon; Gina McCarthy, President; Former U.S. EPA Administrator at NRDC; Angela Hultberg, Head of Sustainable Mobility at Ikea; Jainey Bavishi, Director at NYC Mayor's Office of Resiliency".
You can register for the event by clicking on the link mentioned below:
http://bit.ly/VERGE20
References:
3blmedia.com