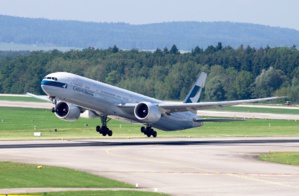 Dailycsr.com – 11 October 2016 – Last month, Boeing made an announcement whereby it revealed that it awarded "$6 million" worth of grant to over fifty non-profit organisations and educational institutes based out of Washington for promoting STEM education through training of workforce and by providing "opportunities" for the students for their career and education.

Actually, the said grant targets on particular the "underserved students" who never chose "these career paths" as professions. Moreover, these grants also include a "further support" of "$1 million" for the students for pursuing STEM education and enhancing the "learning opportunities at local universities".

As per Boeing's expectation "a substantial portion" of its workforce in the Washington is likely to retire in the course of coming few years. Therefore, the company attempts to make sure that the future students of this region have the required STEM education qualification to take over these responsibilities. The grant also strengthens the commitment given by Boeing towards Washington. The Chief Executive Officer and the President of "Boeing Commercial Airplanes", Ray Conner, said:
"Boeing will be a significant jobs provider in Washington for decades to come. Our hope and goal is that those future jobs will continue to be filled by kids who grow up right here in the state. We are working hard today to give Washington students opportunities for employment within aerospace, manufacturing and other STEM-related fields when they graduate. Despite the always dynamic aerospace industry, Boeing remains consistent in its investment in our future here in Washington."

Here is a list of Universities who received the grants from Boeing, as mentioned by Ethical Performance:
University of Washington (UW): $500,000 to help under-represented high school students attend and succeed at UW, including support for the Dream Project, which trains students to mentor first-generation and low-income high school students.
Washington State University (WSU): $250,000 to support new coursework and equip new labs at WSU's North Puget Sound at Everett campus, currently scheduled to open in 2017. The campus' new Fabrication Lab will be named the Boeing Innovation Studio.
Seattle University: $250,000 for the College of Science and Engineering to improve retention rates of non-traditional students in undergraduate engineering and computer science programs.
The additional $5 million in grants, ranging from $25,000 to $550,000, are designed to provide a continuum of learning and education resources for Washington's younger residents.



References:
ethicalperformance.com