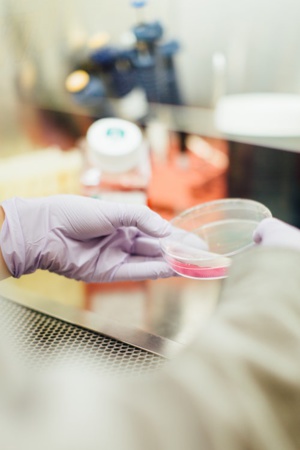 Dailycsr.com – 12 June 2018 – Amgen is one of the leading "biotechnology companies" in the world. Among its contributions to the society are innovation in medicines which lead to the discovery and development of medications catering to the patients with "serious illnesses", such "cardiovascular disease and cancer".
Moreover, Amgen's train of "positive contribution" does limit to the above mentioned endeavour. Revealing the company's various working areas that it chose to carry out "this important work", Amgen published its "
2017 Responsibility Highlights Report
".
The said report gives an outline of Amgen's ways of "aligning" its CSR efforts with "respected international frameworks". The areas covered in the report details the company's "Communication on Progress" which has an association with 10 principles of the UN Global Compact. Furthermore, the report also illustrates Amgen's working which is in line with the SDG's of the UN, whereby calling for "broad action" to propagate "prosperity" while keeping the planet's safety at the forefront.
Here are some of the highlights from Amgen's CSR report for 2017, as mentioned by ReportAlert:
Alignment with five Sustainable Development Goals
One hundred percent of staff completing Amgen's Code of Conduct Training
Reducing 118,200 metric tons of carbon emissions since 2007, or 28 percent, saving $28 million in operating costs annually
Expanding the partnership with the Union for International Cancer Control to support the C/CAN 2025: City Cancer Challenge
The Amgen Foundation extending the Amgen Biotech Experience to students in nine new regions outside of the U.S.

The company's efforts paving the way towards "good corporate citizen" practice have earned recognition as the company's name featured on the "Dow Jones Sustainability World and North America Indices for the fourth and fifth year in a row, respectively" in 2017. Moreover, the scientists at Amgen were honoured by the "U.S. Environmental Protection Agency", as they were awarded the "Green Chemistry Challenge Award".

Additionally, Amgen also struck a perfect score for the "2017 Corporate Equality Index" which is operated by the "Human Rights Campaign Foundation", while in the beginning of 2018, the company also appeared among the "top 100 on Forbes magazine's inaugural list of 'America's Best Employers for Diversity'".

The 2017 CSR report of Amgen also features data on the company's "environmental sustainability performance" verified independently by "Bureau Veritas North America".

References:
ReportAlert