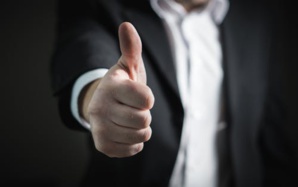 Dailycsr.com -23 June 2020 – On June 16, 2020, the Yum! Brands was named in the "100 Best Corporate Citizens list" of 3BL Media. The said list establishes the sustained commitment of "good corporate stewards", as "KFC, Pizza Hut, Taco Bell and The Habit Burger Grill" show "progress through ongoing public reporting and disclosure".
In the words of the Chief Communications and Public Affairs Officer, Jerilan Greene of Yum! Brands:
"We're pleased to be recognized on 3BL Media's 100 Best Corporate Citizens list for our solid progress building socially responsible brands that people trust and enjoy. Wherever we operate around the world, we are committed to being a positive force for good for our people, communities, food and planet."
Yum! aims to promote good and growth potential for "customers, employees, shareholders and communities". Likewise, the company combined its "Recipe for Growth" programme, part of business strategy, and the "Recipe for Good", part of its "citizenship and sustainability strategy" to create a combined recipe for both good and growth which caters more to "advancing the company's purpose".
The sustainability and citizenship strategy of Yum! Brands focusses on three priority areas, namely "people, food and planet", whereby is maintains its focus on growing in a socially responsible manner while manoeuvring with better risk management skills.
The "100 Best Corporate Citizens" list started in the year of 1999 and ever since worked to recognise "the environmental, social and governance (ESG) transparency and performance of the 1,000 largest publicly traded companies in the United States". According to the press release of Yum! Brands:
"The list highlights companies that have been evaluated on their publicly accessible information as it relates to 141 factors on employee relations, environment, climate change, stakeholders and society, human rights, ESG performance, governance and financial performance".
In order to view the entire list of companies that have featured in the 2020 100 Best Corporate Citizens List, kindly visit the link provided below:
https://www.yum.com/wps/portal/yumbrands/Yumbrands/citizenship-and-sustainability
References:
3blmedia.com