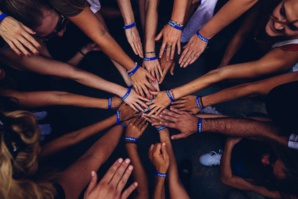 Dailycsr.com – 25 April 2019 – On the Earth Day, the vice president for "sustainability programs" at Dell,
David Lear
wrote:
"Today is Earth Day, a day I typically take on the role of Chief Electric Bicyclist, generating power for our Earth Day celebrations at the Dell Technologies headquarters".
According to Lear it not only is a means for exercise but also an opportunity for Dell to team up and clean the "local environments". This year, the company made record of conducting a total of sixty events across the globe to celebrate the day. Furthermore, Dell also uses the day to evaluate its performances in regards to their sustainable agenda.
Dell Technology finds challenging itself to "apply circular design principles" in product and packaging designing as well as in other operations to be of "key focus". This way, the company seeks to ensure that materials are "reused as long as possible", whereby "maximizing their value and reducing waste".
While, Lear added:
"We are making steady progress and, in some cases, exceeding our goals…
"In January, we reached our 2020 goal of recovering two billion pounds of used electronics, a year ahead of schedule.
"This month, we met our 2020 circular economy goals to use 100 million pounds of recycled-content, plastic and other sustainable materials in our products".

Lear terms the above mentioned achievements as "nice milestones" but he also reminds that to customers "environmental issues" are becoming increasingly urgent, therefore the company "cannot stand still".

Additionally, Lear also shared some of the "new initiatives" pushing the boundary sustainable innovation and promoting circular economy:
Dell developed a recycling process to create the waterproof and protective lining of its backpacks and laptop bags from car windshields' material.
Dell uses innovative dying solution for back packs which consumes less water and energy by 90% and 29% respectively besides generating lesser carbon footprint.
Dell, in partnership with "Seagate and Teleplan", identified a new method for recovering the "rare earth magnets from recovered enterprise equipment".

At Dell, materials provide "constant innovation", as repurposing and recycling through endless opportunities that present themselves, Dell seeks to reduce the burden on the earth's natural resources. While, the Senior Vice-President at "Dell Commercial Client Product Group", Darrel Ward said:
"From tiny gold components to large plastic chassis, the sustainable materials portfolio we've built is a testament to our innovation. Pound by pound, we've not only shattered our goal—we've shown the industry what's possible when you pursue circular approaches."

In concluding notes, Lear stated:
"We all have a role to play to be good stewards for our planet, and we want to make it as easy as possible for you to recycle your used technology responsibly. We have redesigned our global recycling website, dell.com/recycle to make it easier than ever for customers to find the right solution to responsibly recycle their obsolete equipment. We encourage you to explore your options and empty your closets of old devices so we can put that material to good use for you. The planet thanks you".

References:
3blmedia.com