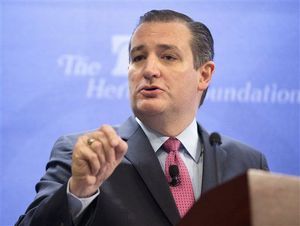 Dailycsr.com – 28 December 2015 – Wells Fargo & Company along with "NeighborWorks America® and its network member Trellis" made a joint announcement that "the Wells Fargo NeighborhoodLIFT® program" has plans of expanding to Maricopa County, whereby the company has made a commitment of "$5 million" for boosting "local homeownership".
Moreover, the company urges interested homebuyers to "register for the free homebuyer event" that is scheduled to take place consecutively on the 15
th
and 16
th
of January 2016. The register eligibility is "determined" through "an opportunity to reserve a matching down payment assistance grant ranging from $2,500 up to $7,500" depending on the contribution offered by the buyers.
The Mayor Phoenix, Greg Stanton commented:
"Making homeownership more affordable can help hard-working families and strengthens our neighbourhoods. This innovative public-private partnership will make a difference for eligible homebuyers through financial education and down payment assistance."
NeighborhoodLIFT program's fund raised for the Maricopa County comes up to an approximate figure of "$4 million". The said sum will be used in "down payment assistance grants" besides supporting the programme which will impact "hundreds of homebuyers", helping them to "overcome the barrier of making a sufficient down payment". The Wells Fargo's Metro West Area's President, Michael Riley said:
"While the local economy continues to show signs of improvement, many families have yet to re-enter the housing market because they struggle with coming up with a sufficient down payment. We believe these matching down payment assistance grants will add up to make a huge difference for hundreds of people and families who want to own a home."
In order to acquire "down payment assistance grants" amounting between "$2,500 up to $7,500", the contribution of the homebuyer needs to be within the eligible limit; likewise:
"Annual incomes must not exceed 80 percent of the local area median income. In Maricopa County that is about $51,200 for a family of four, with income maximums varying depending on family size and type of loan".
Besides that a homebuyer has to fulfil the criteria of "completing an eight-hour homebuyer education session with Trellis", the latter being "a HUD-approved counsellor". The "NeighborhoodLIFT event" is absolutely free and is open for registration at the moment.
BusinessWire recommends pre-registration of the event as it would reserve "a matching down payment assistance grant up to $7,500". Nevertheless, walk-ins will also be welcomed provided "funds are available for reservation". NeighborWorks America's Rocky Mountain Region's Vice President, Gary Wolfe states:
"This innovative collaboration among NeighborWorks America, our network member Trellis, Wells Fargo and Maricopa County will put more families and individuals on the path to homeownership. The required housing counseling and education classes provided by certified professionals have been shown to help people achieve their goals of buying a home."
While, the President cum the Chief Executive Officer at Trellis, Patricia Garcia Duarte adds:
"We are ready to help families qualify for the Wells Fargo NeighborhoodLIFT program down payment assistance grants. Wells Fargo's investment will help more individuals and families become homeowners, making Maricopa County neighborhoods even stronger."
References:
http://www.businesswire.com/