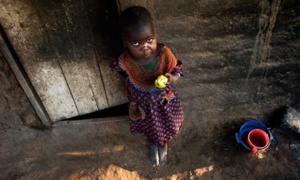 Dailycsr.com – 23 December 2015 – In an initiative to help the African Malawi community, the William Jackson Food Group has launched a "food security" scheme.
Coming together with WJFG, the owners of MyFresh, Aunt Bessie's, Abel & Cole and Jackson's Bakery have promised to raised the sum of "£225,000" for a "five-year project" wherein "1,000 farmers" will be trained with skills, taught the required subject and given the necessary "equipment", whereby making them "self-sufficient", in order to create a farming community that leads a "sustainable livelihood through organic farming techniques".
In the words of the chief Executive Officer of WJFG, Norman Soutar:
"Sustainability is at the heart of what we do at WJFG, so to be able to apply our expertise to the important pursuit of food security in Malawi is a powerful use of our knowledge and skills".
At present WJFG has sanctioned the "first set of funds" with which "training programmes" will the initiated besides purchasing "seeds and livestock".
Before launching the scheme, the initial planning went on for "more than a year", wherein the project manager of WJFG, Cintia Martinez even visited Malawi, whereby ensuring that "the initiative" will bring in "tangible, long-lasting results for the village". While Ethicalperformance.com informs:
"She (Cintia Martinez) is working alongside The Cooperative College and the Malawi Organic Growers Association".
References:
http://www.ethicalperformance.com/