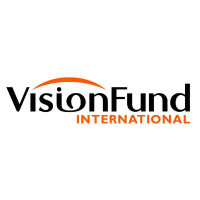 Dailycsr.com – 29 March 2017 – The network of World Vision, VisionFund International, that spreads across "Africa, Asia, Latin America and Eastern Europe" in the form of "over 30 microfinance institutions", has come up with its "Social Performance Report" for the year of 2016.
In the year of 2016, VisionFund gave out "$USD729 million" to around "1.2 million clients" who used the sum to support "2,400,000 jobs in developing countries". The ultimate aim of VisionFund is to impact children's lives, while seventy two percent of "VisionFund's clients are women". And the same figure, when counted in Asia goes up to ninety two percent. With the help of micro-financing, whereby providing "economic empowerment", VisionFund aims to affected "the lives of 4.4 million children" in the year of 2016 alone.
VisionFund multiplies its impact by extending its hands in partnership with "other organisation" for delivering holistic programmes. According to Ethical Performance:
"In 2016, these partnerships have been especially fruitful, bringing thousands of water pumps to farmers in Zambia, latrines to families in the Philippines, and water filters to households in Cambodia. VisionFund is also moving further into fragile contexts, entering the Democratic Republic of Congo this year".
VisionFund was inaugurated in the year of 2013 with the aim of bringing taking "financial services" to some of the "poorest and most vulnerable communities in the world". The clients of VisionFund are given training along with "small loans, savings facilities" and insurance so that they can develop their farms or "small businesses" for generating income to give their children education, food, clothes and shelter. In this process VisionFund continues to transform "communities around the world".
References:
http://www.ethicalperformance.com