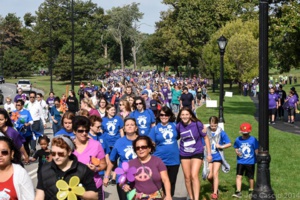 Dailycsr.com – 23 September 2015 – UnitedHealthCare and
The Alzheimer's Association
have joined hands in order to collaborate and raise awareness funds in order to research, support and care for patients who have been afflicted by Alzheimer. They will be hosting the Walk to End Alzheimer's® in 34 cities, including Brownsville, Austin, San Antonio, Ft. Worth, and Temple.
The Walk to End Alzheimer's is an annual program which typically sees the participation of more than 600 communities nationwide. It is a joy to participate in it as people of all ages and abilities join in a communal spirit.
During the walk, UnitedHealthcare will have booths at seven Walks wherein participants can get information on upcoming health and wellness events, Medicaid plans, health education brochures and the opportunity to speak face to face with experts from UnitedHealthCare on this subject matter.
The walk will be kicked off by Dr. Health E. Hound, the UnitedHeathCare mascot.
You can find Dr. Health E Hound and the UnitedHealthcare booths in the following locations:
Temple Nov. 7 Pepper Creek Trails
Austin Oct. 10 Camp Mabry
Houston Nov. 7 Minute Maid Park
· Ft. Worth Oct. 24 Trinity Park
Brownsville Nov. 7 University of Texas Brownsville
Dallas Sept. 26 AT&T at American Airlines Center
UnitedHealthCare has decided to commit $100,000 to this event, making it the first ever statewide sponsor in the state of Texas.
"The Alzheimer's Association is grateful for UnitedHealthcare's statewide sponsorship," said Alexis Eaton, chief development officer of Alzheimer's Association Houston & Southeast Texas Chapter. "Their generous sponsorship supports our mission to eliminate Alzheimer's disease through the advancement of research; to provide and enhance care and support for all affected; and to reduce the risk of dementia through the promotion of brain health."
As per experts from the National Institute on Aging, more than 5 million Americans suffer from Alzheimer's disease and this not so insignificant number is set to significantly increase if current population trends continue.
"The Walk to End Alzheimer's is an important part of the Alzheimer's Association's efforts to support research for a disease for which there is no known cure or treatment," said Don Langer, CEO of UnitedHealthcare Community Plan of Texas, and chairman of the 2015 Houston Walk to End Alzheimer's.
All those who are interested in signing up for the UnitedHealthcare Walk, or creating a walking team of their own can sign up at
http://act.alz.org/site/PageServer?pagename=walk_homepage
.
About UnitedHealthcare
UnitedHealthCare
is dedicated to helping people live healthier lives nationwide. It achieves this objective by simplifying the health care experience, sustaining trusted relationships, meeting consumer's health and wellness needs as well as sustaining relationship with healthcare providers.
UnitedHealthCare
provides a full spectrum health benefit program for retirees and their families, employers, members of the military and individuals with Medicare and Medicaid beneficiaries. It does not employ any middlemen and contracts directly with 6,000 hospitals and other health care facilities nationwide, 850,000 physicians and healthcare professionals.
UnitedHealthCare
is part of the UnitedHealth Group, which is a diversified Fortune 50 health and well-being company.
About Walk to End Alzheimer's
The Alzheimer's Association Walk to End Alzheimer
's unites entires communities totaling to more than 450,000 participants that include diverse social and religious groups, co-workers, families and friends.
The event is a display of dedication and combined strength in the fight against this devastating malady. Although there is no fee to register, each participant is encouraged to raise funds and generate awareness to this cause.
The association provides free, easy-to-use tools with staff to help support each participant reach their fundraising goal.