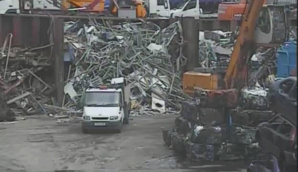 On the 28
th
of July 2015, a case of a 40 year old man almost losing his left arm came up in the Luton Magistrates' Court.
The court was told that in April 2014, a 40 year old gentleman was delivering metal to a work site in a transit van. The vehicle was parked carefully and no untoward incident happened during the parking process. However, when it was parked, a counterbalance of a wheeled crane that is used for unloading metal came off and hit the van, catching the gentleman's left hand.
The injury was grievous, and the gentleman required skin grafting in his thumb. He also had to undergo surgery in his forearms because of the damage it had received during this incident. After the surgery, he had to undergo several months of physiotherapy. However, he is still unable to grip anything with his left hand or use his thumb.
When charged under section
3(1) of the Health and Safety at Work Act
, Totternhoe Metal Recycling pleaded guilty and was fined £12,000 together with costs of almost £1890.
After the hearing, Emma Page, a Health and Safety Inspector said, "Totternhoe failed to put in place control measures to ensure the adequate segregation of vehicles and pedestrians despite having identified and acted upon this issue at another site belonging to their sister company."
Source(s): Healthandsafetyatwork.com