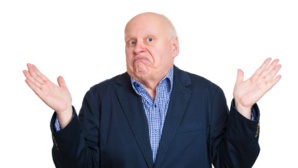 Environmental groups are hoping that the Obama Administration's plan to regulate and reduce carbon emitted by dirty industries such as coal plants by as much as 30%, could be one of the last chances humanity has to win the fight against the global menace that is climate change. However, according to a survey conducted by the Guardian, top companies such as, Walmart, Coca-Cola, Target, PepsiCo, UPS and FedEx, are acting as a drag to the administration initiative and are unwilling to back it up.
This survey vide e-mails and calls, was to more than 50 corporates that closely work with three environmental groups – The World Wildlife Fund US, Environmental Defense Fund and The Nature Conservancy – which have made the EPA's Clean Power Plan a top priority. The companies surveyed are amongst the Fortune 500 global companies that showcase and highlight their own efforts towards sustainability and environmental partnerships.
Of all the companies surveyed, only three – Google, Startbucks and Mars - support the
Environmental Protection Agency's Clean Power Plan
, which is the central pillar of the Obama Administration's climate change policy. CSX Corp and Caterpillar, are heavily invested in coal related operations and have openly opposed the EPA's plan. However, the vast majority have become fence sitters – they have not yet declared their position.
It is this reluctance to commit, this lack of adherence to a common code of conduct essentially raises questions as to the meaning of their partnership with those NGO's whose very purpose is to protect the environment. Their silence is in fact deafening. Anne Kelly from Ceres who is organizing corporates to support the EPA's plan, says "Silence isn't neutral."
As per the companies who are staying silent on the issue, since they are not in the business of regulating power plant emissions, they prefer to not take a stance. However, environmentalists insist that climate change affects all, it is not selective in its approach, thus is it everybody's business.
Further, the lack of public support could act as a hurdle for clean power and if as a result of this, the US is not able to adhere to strong climatic commitments, it could end up ultimately to undermine the very success of the global climate meet in Paris this year.
As for the Environmental Defense Fund (EDF), it is 100% committed to the EPA Clean Power Plan since it is "
the most significant step in US history toward reducing the pollution that causes climate change
". With over 480,000 EDF members having signed various petitions backing the EPA's plan, the EDF is very clear about the fact that "Hiding from challenges is not what Americans do."
Strangely though, their corporate partners appear to be doing exactly that: AT&T, Walmart, McDonalds, DuPont, and Ocean Spray are also sitting on the fence and enjoying the debate.
Coco-Cola on its part says, "Our sustainability priorities are women, water and well-being – all areas that tie closely to our business."
Bank of America, with their "We don't have any information to share right now on the EPA Power Plan," was more non-committal since they
help finance the coal industry
.
Both, supporters and opponents agree that the new rules would make it impossible to build new coal plants, and would force existing coal plants to shut down operations thereby raise the cost of electricity. As per the EPA, the
benefits far outweigh the costs.
"The next step up the corporate sustainability leadership curve needs to be aligning what you're doing on corporate sustainability and strategy with policy advocacy," says Tom Murray, from leads EPA, corporate partnerships.
References:
http://www.theguardian.com/sustainable-business/2015/apr/02/corporate-america-climate-change-fight-epa