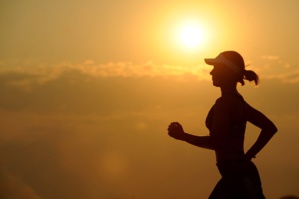 Dailycsr.com – 13 January 2017 – The "U.S. Chamber of Commerce Foundation" will be hosting a "Health Means Business National Summit and Healthy10 Awards" ceremony which will be inaugurated on the 15th of February 2017. In the said endeavour, the USCCF was supported by the "Robert Wood Johnson Foundation".

The national summit will bring together "innovative businesses" of all "sizes" in a platform which will enable discussions to take place between various organisations on "the link between business and health and inspire action".

The national summit, which is being hosted as a part of the "Health Means Business campaign" of USCCF, whereby the same will take place on the 15th and 16th of February 2017, at the "U.S. Chamber of Commerce Headquarters" situated on the "1615 H Street, NW" of "Washington, DC 20062".

The improvement of "community wellness" cannot be attributed as the responsibility of the "health care companies" alone. While, the same also doesn't deal only with "employee wellness". It is something more holistic that takes into account people in general and strives to find ways to make people's lives "healthier, happier, and more productive".

It is believed that "every business" has is capable of playing a role in leadership for "bolstering the health of their customers, their communities" along with their "current" as well as "future workforce".

According to Ethical Performance:
"The National Summit will bring together businesses of all sizes, and their cross-sector partners, to become a powerful force for societal change. What began as a dialogue has become a call-to-action".

Here is a list if speakers who will address the crowd in the summit, as mentioned by Ethical Performance:
The Honorable VADM Vivek H. Murthy, M.D., U.S. Surgeon General
Risa Lavizzo-Mourey, MD, MBA, President and CEO, Robert Wood Johnson Foundation
Gunnar Lovelace, Founder and Co-CEO, Thrive Market
Ali Maffucci, New York Times Best Selling Author and Founder of the culinary brand, Inspiralized
Ann Woo, Director, Corporate Social Responsibility, Samsung Electronics North America
Sam Polk, Co-founder and CEO, Everytable
Dr. Delaney Gracy, Chief Medical Officer, Children's Health Fund
Dr. Valerie Montgomery Rice, President and Dean, Morehouse School of Medicine
Additionally, the event will also honour "ten outstanding cross-sector collaborations or innovative businesses" that are working to make "healthier communities" all over the country. Moreover, the winners will get the due recognition during the inaugural ceremony of "Healthy10 Awards" which will be celebrated in along with the "National Summit".
For registration, kindly visit:
https://www.uschamberfoundation.org/event/health-means-business-national-summit-and-healthy10-awards
References:
ethicalperformance.com