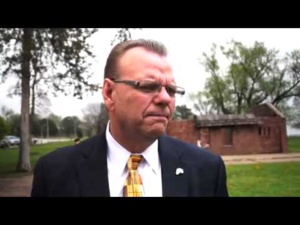 Dailycsr.com – 01 July 2015 – National Fish and Wildlife Foundation (NFWF) and Wells Fargo & Company (NYSE:WFC) recently announced that 61 non-profit organizations have received environmental grants worth $3 million. These grants have been awarded to assist these nonprofits in projects focused on energy efficiency, conservation of land and water, environmental support and outreach for building healthy urban ecosystems.

The Wells Fargo Grant, was established in the year of 2012, and since its inauguration, the company, through its "Environmental Solutions for Communities five-year grant program" has honoured "$12 million to 207 grantees and funded 247 projects" to promote environmental sustainability and conservation.

The head of "Wells Fargo Environmental Affairs", Mary Wenzel says:
"We believe in being environmentally proactive and helping our customers, communities and team members become better stewards of the environment. This program helps advance our company's goal to give $100 million to support environmental nonprofits by 2020 and provides our team members an opportunity to volunteer locally and improve communities where they live and work."

The scheme of grant programme initiated by Wells Fargo, namely the Environmental Solutions for Communities, has collected "more than 450 applications" in 2015, whereby 61 such projects were selected and were awarded the opportunity to align themselves with the program's goal to address "the most pressing environmental issues in 31 target cities and regions".

In the C.E.O. cum the "executive director" of NFWF, Jeff Trandahl's words:
"This year's Wells Fargo Environmental Solutions for Communities grantees will work on projects from Maine to Alaska, from Los Angeles to Birmingham. The dedication and commitment to conservation and helping local communities shown by Wells Fargo is inspirational and deeply appreciated by all who participate in these exciting projects. Without Wells Fargo's support, none of this good work would be possible."
The collaboration of Well Fargo's "Environmental Solutions for Communities grants" and NFWF has contributed in reduction of "more than 8 million pounds of CO21", a quantity of emission that gets generated from the "consumption of 21,000 barrels of oil". The said project was brought to fruition with the help and participation of more than "17,000 community members" who were granted funds. At present, there are plans of planting "more than 350,000 trees" and restoring habitat areas "more than 10,000 acres" by the grantees of 2015.
Wells Fargo & Company
NYSE: WFC, short form for Well Fargo & Company, is a national "community-based financial services company with $1.7 trillion in assets" who specializes in diverse activities. The company was founded in the years of 1852, whose headquarter is currently situated at San Francisco. The company provides fund through insurance, banking, mortgage on a consumer and commercial level. The company can be reached through its various branches in "8700" different locations, along with "12,500 ATMs, and the internet".
Moreover, it also facilitates "mobile banking" and is accessible in "36 countries" through branch offices that support the commercial customers in the "global economy". There are almost "266,000 team members" who serve "one in three households in the United States". The company was placed in the thirtieth position in the list of "Fortune's 2015 rankings of America's largest corporations". In fact, Wells Fargo dreams of satisfying every "customers' financial needs and help them succeed financially".
National Fish and Wildlife Foundation
The National Fish and Wildlife Foundation, in short NFWF, restores and protects the habitats, nation's fish, plants, and wildlife. The
NFWF
works with individual, federal and corporate partners, whereby it has funded over "4,000 organizations". The
NFWF
has committed over "$2.9 billion" to projects dedicated to conservation.
References:
http://www.businesswire.com/news/home/20150609005590/en