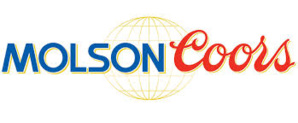 Dailycsr.com – 17 August 2015 – The 2015 Corporate Responsibility report of "Molson Coors Brewing Company" has been issued which is includes the performance of 2014 whereby the company is advancing on its "2020 goals". The C.E.O and the president of Molson, Mark Hunter stated that:
"Through Our Beer Print, we are striving to increase our environmental performance, support an engaged workforce, and develop a social purpose for our core brands. In 2014, Molson Coors was recognized as a member of the Dow Jones Sustainability World Index for the third consecutive year. We're proud of this recognition, which reflects our longstanding commitment to corporate responsibility and transparent reporting."

The company aims at arriving at a "zero waste to landfill" target by 2020 and the report shows that considerable amount of ground has been covered on that line. Additionally, the company has managed to cut down its energy consumption by twenty five percent, while reducing water and carbon intensity by fifteen percent. BusinessWire enumerates the results of Molson's performance, whereby writing:
Reduced energy use by 3.4 percent, equivalent to the average annual energy consumption of 1,600 households
Reduced carbon emissions by 2.4 percent, equivalent to 7,700 tons
Decreased water use by 3.3 percent -- nearly 8 percent below the 2011 baseline, saving over 500 million liters of water
Reduced waste generated per pint of beer produced by 11.5 percent
Invested over $20 million in new anaerobic digestion wastewater plants and energy centres
The highlights of the report talk about its "Alcohol Responsibility" whereby it launched ResponsibleDrinking.org so as to prevent people living in all the corners of the world from indulging themselves into "harmful drinking". The said website came out in the month of May 2015 which intends to provide information regarding "safe, legal and responsible drinking decisions across the globe" by helping people arrive at a safer "health destination".
Furthermore, Molson has managed to realise 26% of its 2020 energy reduction goals while it also arrived at a 53% carbon reduction targets. Another 6.5% of carbon reduction is predicted to be achieved, thanks to Molson's "$11.2 million investment" that took place a new energy centre based in U.K.
Molson also cut down of 11.5% of wastage per "pint of beer" production by following its "Sustainability Strategy" which aims to establish all "landfill-free" operations by the year of 2020. In Bulgaria, the company has also started a new "anaerobic digestion wastewater plant" which will convert waste to energy. Besides this, two more WtE plants are under construction in Montenegro and Serbia.
In 2014, Molson has successfully avoided "100,000 tons of packaging waste" in total. The company also receives employee support in its CSR endeavours whereby "930 employees" took part in "Our Beer Print Month activities" while "10,000 individual" commitments named "Our Beer Print Month" were made.
References:
www.BusinessWire.com