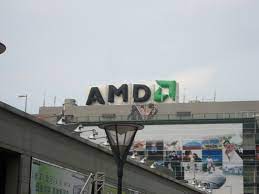 At every turn of life, we are surrounded by computational technology. From the electronics we rely on every day of our lives, be it at home or at work, to the advanced data centers and networks that makes the world a global village, to the supercomputers that power our searches on Google, to the technologies that drive our research and innovation across industries, computing makes the previously impossible tasks possible.
Semiconductor technology creates the potential for new perspectives, experiences and solutions that have the power to change lives and communities for the better.
AMD's advances in high-performance and adaptive computing help society unlock opportunities related to scientific research. Science, Technology, Engineering and Mathematics (STEM) education; energy and climate; Medical and other interesting fields. However, such claims can lead to abuse and unintended consequences.
The same technologies that promote equality and increase efficiency can also be used in ways that may discriminate against or exploit vulnerable communities or contribute to environmental degradation. As a leader in the semiconductor industry,
AMD has the opportunity and responsibility to create a better world and use digital tools to prevent or mitigate potential risks.
At AMD, understanding the goals of our customers and industry partners and sharing their vision is an important part of our business. With these insights, AMD sees future challenges and opportunities, enabling them to drive breakthrough innovations and improve lives.
However, technology alone cannot guarantee social progress. Rather, it is people who power high-performance computers and support new ideas that benefit society as a whole. That's why AMD works with customers, industry and other stakeholders to develop world-class high-performance computing solutions to solve society's toughest problems.
The company's vision includes developing strategic relationships with researchers, non-profit organizations, educators and students who can expand research horizons and develop tomorrow's breakthrough innovations. Whether it's donating technology to help students develop their creativity or helping scientists responsibly push the boundaries of what's possible, AMD believes the future comes to life when processing power and brainpower combine. Goals and progress.
AMD has set a public goal of benefiting 100 million people through philanthropy and partnerships, enabling AMD and the AMD Foundation to support STEM education, research and the workforce of the future (2020-2025).2 2020 and 2021 were received by over 30 institutions. in the year. AMD technologies benefit approximately 27.8 million people through the AMD High Performance Computing Fund and AMD STEM initiatives.
Many of these beneficiaries came through partnerships with the company and the Stanford School of Medicine and the Council for Scientific and Industrial Research (CSIR). Stanford is using powerful AMD servers to analyze research about COVID-19 on California and state prison populations, and CSIR is working with scientists in India to address issues related to COVID-19. Both organizations estimate the impact of donations from the HPC Foundation on more than 10 million people. AMD aims to help others solve key global challenges through the company's digital impact initiatives, strategic investments and partnerships.
For more information, do click
here
.