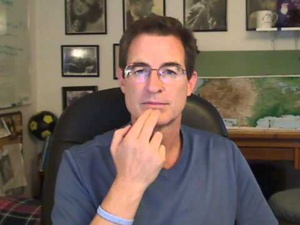 Dailycsr.com – 26 August 2015 – A new initiative has been launched by the Strayer University in collaboration of various journalists, business executives, athletes and social figures. The said effort goes under the title of "Readdress Success" which seeks to issue an official revision of the current definition of the word "success" given by "Merriam-Webster". The present definition of "success" goes like this:
"the fact of getting or achieving wealth, respect or fame."
The nation-wide survey, Strayer, conducted in the previous year has shown that "90% of Americans" equate success with happiness than with power. Prestige or position. These findings have also indicated that amongst 10 Americans six link success to the attainment of personal goals, loving what you do for a living and being in a good relationship. In other words, Americans relate success with "happiness derived from good relationships and the attainment of personal goals."
"Today's official definition of success doesn't reflect the reality of how Americans think about, discuss and ultimately pursue success," said the president of the Strayer University, Brian W. Jones. "If we take it literally, it would mean people who love their jobs, have happy families or help their communities aren't successful. This is a dangerous notion as it can lead people to believe they are unsuccessful because they haven't amassed a certain amount of wealth or fame. Our belief is that there are many definitions of and paths to success and that all journeys to success are unique and should be celebrated. We believe the official definition of success should reflect that."
So as to inspire further participation, the University has launched an e-petition through Change.org which aims to be as successful as its very definition. At the same time, it wants to inspire people to join in and share with their friends and family in the hope that the combined collaborative effort hugely contributes to its success.
Every signature on the petition draws will amount to a donation of 50 cent to its charity partner Dress for Success, an international NPO actively promotes the economic independence of disadvantaged women by providing them with a network of support, professional attire and career development tools to help them thrive in life
Over the course of the next few weeks, Strayer is scheduled to release its exclusive content over the course of the next few months. These have especially been designed to inspire national and international guests from various walks of life. Typically the content contains inspiring conversational starters and inspirational online videos featuring well known personalities such as Super Bowl championship coach, Charles Mann of NFL fame, NASCAR team owner Joe Gibbs, and BET founder Bob Johnson, amongst many others.
Strayer Education, Inc's C.E.O Karl McDonnell informs:
"Our intention since launching the 'Success Project' last year was never to change the definition of success, but rather to inspire people to turn inward and think about what success means to them personally. But the more we talk with our working adult students and become a part of their lives, and the more we delve into this ongoing movement, we have discovered that a critical and real change needs to happen in the way we talk about success. Certainly Americans are feeling it and thinking about it in these broadened ways and Strayer University, as an innovator in higher education, wants to be part of that dialogue."
Source(s):
http://www.businesswire.com/news/home/20150824005646/en#.Vdxs_iWqqko