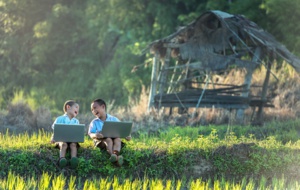 Dailycsr.com – 26 November 2016 – generationOn is a joint venture of Hasbro, Inc. and Points of Light as their "youth service division", whereby it enters into a partnership for "the seventh annual Joy Maker Challenge".

The above mentioned challenge motivates the youth in their holiday seasons to get involved with hands-on-projects that have meaningful mission of spreading kindness and joy through volunteerism. In return, for every participant of Joy Maker Challenge, Hasbro will contribute a "toy or game to Toys for Tots" as donation, whereby the total amount earmarked for the same if worth "$1 million" in total.

The said programme launched on the 21st of November 2016 and will continue till the 23rd of December 2016. Whether you are a parent, a teacher, a "youth development" professional or a teenager, you are eligible for enrolling into the registration, coming up with "service project ideas" and sharing the service stories on the website of the "Joy Maker Challenge".

The Jay Maker Challenge comes under Hasbro's initiative of "BE FEARLESS BE KIND" inspiring and empowering kids to be empathetic, compassionate and courageous ready to "stand up for others" while being inclusive in all stages of their lives. Hundred "Kindness Ambassadors", selected by generationOn, will be working to "spread joy and kindness" all through the country, while each of them will have hundred "Hasbro toys and games" with help of which they will seek to "bring holiday joy to children in need". Here is a list of projects undertaken to achieve the above mentioned goal, as mentioned by the Ethical Performance:
"Violet Humble of Spokane Valley, Washington, is hosting a party for children from local transition homes, foster homes and shelters who often are not included and do not get to attend parties. In addition to spending time together, playing games and enjoying food, she will be surprising them with gifts for attending, as well as goodie bags.
"Xolo Maridueña will host a service project with kids on Skid Row in Los Angeles. Children will come to a fun holiday event where they will write letters to residents of local senior centers. After completing the project, the kids will be able to pick out a wrapped toy to go home with.
"Renee Lynn Scott of Eastport, New York, will work with youth volunteers to make special cards for children of cancer patients. They will then work with Survivor's Little Helper to deliver Christmas trees, toys and cards to families to help alleviate the emotional and financial burden holidays can have when parents are battling cancer".

generationOn's Executive Director, Delores Morton, stated:
"We are thrilled to partner with Hasbro for the seventh year of the Joy Maker Challenge and get more young people engaged in service. Our goal is for youth to become more caring, compassionate and capable through service, which includes spreading joy during the holiday season as well as continuing to be involved throughout the year."

While, Hasbro's Senior Vice President of "global philanthropy and social impact", Karen Davis, added:
"At Hasbro, we're committed to making sure kids have access to opportunities to serve others, become more empathetic and show kindness to others. We're proud to team up with generationOn to host the Joy Maker Challenge and help kids and teens make their mark on the world by putting their empathy into action."





References:
ethicalperformance.com