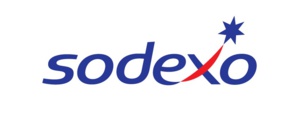 Dailycsr.com – 13 August 2018 – Sodexo operates in food facility management and service sector, whereby it has made its commitments towards uplifting the "Quality of Life". In an announcement, the company revealed further that it has featured in the "Diversity Best Practices (DBP) Inclusion Index" as "a top scorer" with a 76% score. The data provided in the "DBP Inclusion Index" gives in an insight onto the company's participation which is "specific to their diversity and inclusion practices" seen across various categories, namely "recruitment, retention, and advancement; organizational culture; and demographic transparency".

This time marks the second time that "annual DBP Inclusion Index" featured Sodexo with a score over 70%. Sodexo's "Corporate Responsibility & Global Chief Diversity Officer", Rohini Anand, said:
"We are proud to be one of the 73 organizations that have earned a score of at least 65 percent and a spot on this year's index. We are proud to be viewed as a leader in the diversity and inclusion space and will use our score on the DBP Inclusion Index as a benchmark to exceed in the future."

External organisations along with various notable publications have recognised the consistent commitments of Sodexo towards its "diversity and inclusion". Moreover, in the "first sector-neutral list" of Bloomberg called the "2018 Gender-Equality Index", in short GEI, featuring hundred four companies from across the globe, Sodexo finds its mention. In fact, the company name also appears in "three of FORTUNE Magazine lists in 2017", which include "World's Most Admired Companies, Change the World and the FORTUNE 500".

Here is a list of key findings from the "2018 Diversity Best Practices Inclusion Index", as mentioned by Sodexo, Inc.:
Recruitment: 75 percent of Index organizations require interview slates for job openings to have diverse applicants (compared with 58 percent of all participants). 93 percent of Index organizations train recruiters to ask culturally competent questions of diverse applications (compared with 75 percent of all participants).
Talent Development: 51 percent of Index organizations have succession planning at top levels aimed specifically at women, racial/ethnic minorities, people with disabilities, veterans, and LGBTQ people (compared with 31 percent of all participants).
Company Culture: 78 percent of Index organizations provide special talent development programs for employees who become leaders of Employee Resource Groups (compared with 61 percent of all participants).
Accountability: 37 percent of Index organizations compensate managers for diversity and inclusion results (compared with 24 percent of all participants).




References:
3blmedia.com