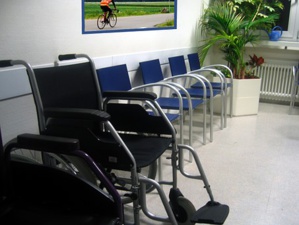 Dailycsr.com – 29 August 2017 – Booz Allen Hamilton realised that a company thrives by bringing "diverse mindset" to solve "clients' problems". As a result, the company reaches out to people with bold thinking those can tackle the "hard challenges" to meet the clients' needs, while physical built is no criteria.
In fact, other companies like "Business Leadership Network® (USBLN®) and American Association of People with Disabilities (AAPD)" also come out with annual "Disability Equality Index" honouring companies that excel in "their commitment" towards attaining policies that considerate towards the society, government and the environment.
Booz Allen Hamilton forms part of this index under the "Best Place to Work for Disability Inclusion" category, wherein companies scoring "80 percent or above on the DEI" alone are featured in this ranking. It is now the consecutive second year that the company of Booz Allen has hit a perfect score of 100%.
As per the DEI report of 2017, there has been an "even more inclusive" recruitment of the employees, whereby 95% of the "companies in the network" made efforts towards recruiting "individuals with individuals", marking an increment of 11% from the figures of 2014. Booz Allen Hamilton's Head of Diversity & Inclusion, Cheryl Wade, stated:
"Every day, we talk about how diversity—of background, experience, and thought—is essential to maintaining the excellence of the work we do. Achieving a perfect score on this index should not be a surprise but rather a standard for excellence at Booz Allen."
Booz Allen celebrates diversity and values the same in "all its forms", while extending "beyond gender, ethnicity, disabilities, sexual orientation, and cultural heritage". In this manner, the company connects with people in "many ways" with which they "identify themselves".
For more information about company's work towards "bridging the diversity gap in the workplace", kindly visit:
http://www.usbln.org/what-we-do/disability-equality-index/2017-DEI-top-companies
References:
ethicalperformance.com