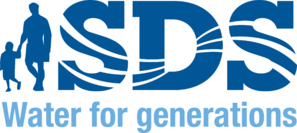 Dailycsr.com – 29 April 2016 – The completion of the "Southern Delivery System" marks the achievement of among the "largest water infrastructure projects" in the United States in the 21
st
century. Moreover, the SDS project is now functional and started supplying water to the "Colorado Springs customers" from the 28
th
of April 2016.
The inauguration of SDS brought a successful end to "decades of planning" work which was executed over a period of "nearly six years". It is a "regional" level project that uses fifty miles of pipeline feeding into "three raw water pump stations" that flows in to "a water treatment plant" and culminates into "a finished water pump station". In its first phase the SDS has the capacity to supply fifty million gallons of water on a daily basis.
In the words of the chief executive officer at "Colorado Springs Utilities", Jerry Forte:
"SDS is one of the most important projects many of us will ever work on. This is a legacy project – one that benefits so many people today, tomorrow and for generations to come. This is an amazing day for our organization and for southern Colorado."
Colorado Springs is the "second largest city" of the U.S. that's geographically far from a "major water source". The SDS has acquired its name from the travel course of water and proves to be the "single largest infrastructure project" historic to "Colorado Springs Utilities". The project joins in partnership with "Fountain, Security and Pueblo West" till the year of 2040 for meeting the immediate as well as future water requirements of Colorado Springs.
Moreover, it also reinforces "system reliability" in case any other "parts of the water system" is under repair or maintenance. It is a great "drought protection" in the arid west of the U.S. The construction work of the project was completed in six years span and completed the work in "more than $160 million under budget", whereby costing "$825 million". The Programme Director at SDS, John Fredell, said:
"On time and under budget are words rarely used to describe large infrastructure projects. We adopted a philosophy that 'these are ratepayer dollars' and managed the project with exceptional rigor. It was the responsible approach to spending hundreds of millions of dollars of public money."
It is difficult to require permission for water projects, besides it is also an expensive affair to "build in the western United States". SDS proves no exception; it paid a sum of "$50 million" as mitigation payment to the "Fountain Creek Watershed District" which would be utilised for "sediment control, habitat improvements and other environmental mitigation measures". While BusinessWire writes:
"Colorado Springs and Pueblo County, just this week, approved an intergovernmental agreement requiring Colorado Springs to invest $460 million over 20 years to improve storm water management".
References:
http://www.businesswire.com/