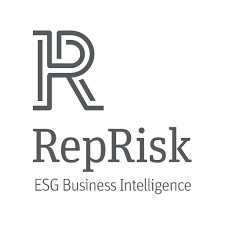 Dailycsr.com – 27 January 2016 – RepRisk is one of the leaders in the realm of "business intelligence provider". It specialises in "risk analytic and metrics" in issues related to governance, social and dynamic environment. RepRisk has now unveiled a new "corporate identity" with its new logo.
The rebranding of RepRisk has been synchronised with the release of "its new website", whereby users will be able to discover the "unique research approach" under taken by RepRisk. Moreover, the website will also provide an innovative display of the solutions' spectrum offered by the company which will prove to be effective.
In fact, RepRisk Webshop will be selling the "RepRisk Company Reports" which covers "2,500" most exposed and the largest companies of the world. In the words of the RepRisk's Sales & Marketing's Head, Alexandra Mihailescu Cichon:
"The release of our new corporate identity marks a milestone for RepRisk. It reflects where our company stands today – after a decade of innovation and thought leadership – and aims at strengthening our position as a global leader in the ESG space."
With a contemporary and vibrant style breathing an air of freshness, RepRisk presents its new brand. Likewise, RepRisk attempted to pronounce its identity that is gained from its mission to empower the "informed decision-making" process by its transparent research works.
RepRisk caters to "an unlimited universe of companies" by providing "hand-on human intelligence" in fifteen languages, "systematic framework" for leveraging leading technologies, besides attaching a proprietary value to its service, whereby it "curates and delivers dynamic risk information".
BusinessWire writes:
"Since 2006, RepRisk has built and continues to grow the most comprehensive ESG risk database that serves as a due diligence, research, and monitoring tool in risk management, compliance, investment management, corporate benchmarking, and supplier risk. The database currently includes risk profiles for over 60,000 public and private companies, 15,000 projects, as well as for every sector and country in the world".
References:
http://www.businesswire.com/