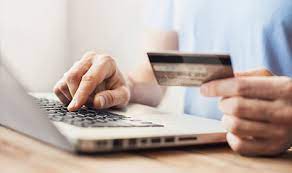 While many say, 'I want to make it easier for my employees to get involved in charitable giving," it does not always translate into actionable event for a variety of reasons. To this end CyberGrants has a solution.
Recurring giving programs have proven to be one of the most effective means of maximizing donations and improving donor engagement across the year.
Here are the top reasons you should consider offering recurring contributions along with ways to do so:
Systematic regular giving has benefits for both the donor as well as the non-profit organization. Doing so through a credit card is a great way to make it easy and convenient for donors to give and doing so in a recurring manner help non-profits to build a more reliable source of income.
Here are top 5 Reasons for giving via Credit Card
1. Easy and convenient
For donors setting up a recurring gift through their credit card involves just a few clicks. This makes it easy for donors to give regularly and helps them stick to their giving goals.
Here is an interesting fact, recurring
donors provide 440 times more
than their one-time counterparts. While the average one-time gift amount is typically $120, but the average monthly donation is $38. This balances out in about 3 years' time; studies have shown that
recurring donors are unlikely to cancel their donations.
Data from CyberGrants shows that even though monthly donations are generally for smaller amounts, the total over a lifetime adds up to far more than the average one-time donation.
2. Regular donations helps non-profits plan their expenses
Recurring donors can help non-profits build a reliable source of income and plan their expenses. When donors set up recurring gifts through their credit cards, it's easier for the non-profit to forecast their income and budget for the year making its work more effective for the year.
Midst a surge in overhead costs and decreased federal funding, non-profits are fighting an uphill battle to maintain their budgets. In the last five years, non-profits saw a 25% decline in individual gifts, while annual fundraising budgets were either stagnant or declined. Donors offering recurring monthly donations help bridge this gap.
3. Donors continue to stay engaged with the non-profit
Recurring donors feel more connected to the work of the non-profit, especially because they can see the difference their donations are making in the lives of those who have been impacted. Recurring donations also create opportunities for more people to get involved.
Regular gifts are also great for younger donors who want to help but aren't in a position to give large amounts at one time.
4. Tax-deductible.
Donations through a credit card is tax-deductible. Donations made through a credit card, will enable the donor to get a deduction from taxes; it is also easy to track such expenses on their statements.
5. It's easier to match.
It can be made into a one step process, enabling employees to give and qualify for gift matching simultaneously, thus removing the need for NPO confirmation.
Ways to Implement Credit Card Recurring Giving for Your Employees
CyberGrants offers solutions which make it easy for accepting credit card giving. It's also easy to activate. Not only is it completely safe and secure, but it also provides an annual donation summary at the end of the year.
There are many reasons employees might be amenable to the idea of giving via credit card. Whether they're mile-collectors, points aficionados, or simply want to automate their giving to causes that matter to them, it's a great and convenient option to ensure no employee cause goes unfunded.