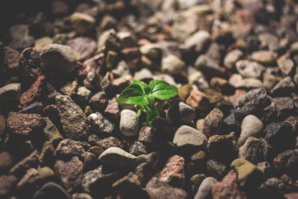 Dailycsr.com – 29 July 2019 – A region of grasslands located in northern China which used to be a lush green sight to behold fell victim of "overpopulation, overgrazing and the impacts of climate change", whereby the healthy corner of the Mother Nature turned into the Horqin Desert, which matches the "size of Switzerland".
The Horqin Desert in situated in "Inner Mongolia" which began to cast "far-reaching impact" as agricultural practice took a beating and sandstorms went on to affect northern part of China while its reach didn't even spare "Japan, South Korea and Taiwan".
From the year of 2001, Timberland joined hands with Green Network, a Japanese non-profit, as they duo has been working through "reforestation project" wherein "nearly 300 days of employee volunteer hours" are put in. Moreover, this year, Timberland chose the Earth Day and went back to work to reclaim the desert.
As a result, at present nearly "2.6 million trees" are breathing in the lap of Horqin Desert, as the greening region covers an area of almost "1,500 football fields". This change helps to suppress sandstorms besides improving the quality of air.
You can get a glimpse of Timberland's work in the Horqin Desert on the Earth Day and also come to know more about its "environmental commitment" by watching a video, which can be availed by click on the link provided below:
https://youtu.be/NKCX3PgK6f4
References:
3blmedia.com